When WordPress first arrived on the digital landscape in 2003, it was a basic blogging platform. Since then it has grown to become the most popular content management system in the market.
WordPress has 58.55% of the CMS market share, which means that it's responsible for more websites than all other competitors (Joomla, Drupal, etc.) combined.
Today, WordPress stands out as one of the most powerful and easy-to-use solutions for website building on the internet. In fact, you can get a basic website up and running for your brand in minutes using the well-known software.
Additionally, thanks to an ever-expanding library of plugins and themes, there are infinite ways to customize your website – even if you're not a developer.
Lastly, in addition to its simple interface and friendly appearance, WordPress is also extremely scalable. Websites from blogs to popular eCommerce stores and social media channels use this CMS every day.
But all of this is just the beginning. There are plenty of other reasons why you should consider using WordPress for your website.
Why Should You Use WordPress for Your Website?
The beauty of WordPress is that it makes building your website simple and accessible to anyone. Whether you're an expert developer or a novice with no coding skills, you'll feel comfortable using this platform. In short, it's a CMS that's easy to install, upgrade, and deploy.
However, before we start telling you why you should use WordPress for your site, we should make one thing clear.
There are two forms of WordPress available. WordPress.com is a hosted, all-in-one website builder, while WordPress.org is an open-source software solution.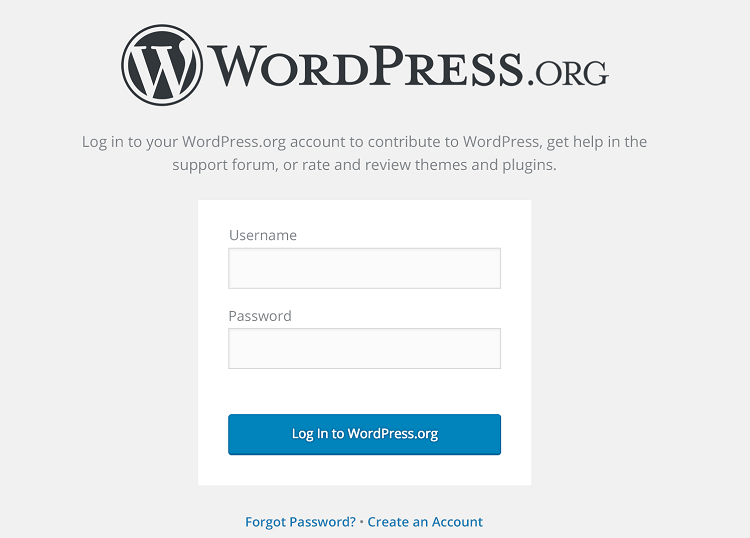 WordPress.org gives you a free DIY solution for building your website. In fact, it's what most people talk about when they reference WordPress, and what we're going to be looking at today.
On the other hand, WordPress.com is little more restrictive. However, if you use it, you don't need to buy your domain name or invest in web hosting.
To find out more about the differences between WordPress.com vs WordPress.org, check out this detailed comparison.
Why Choose WordPress?
#1: It's Free to Download
If you're wondering why you should use WordPress as your CMS, one of the most obvious options is that it's completely free to download.
You can download the software in seconds. What's more, many web hosting companies like Bluehost come with built-in settings that allow you to set up your WordPress blog or website in minutes.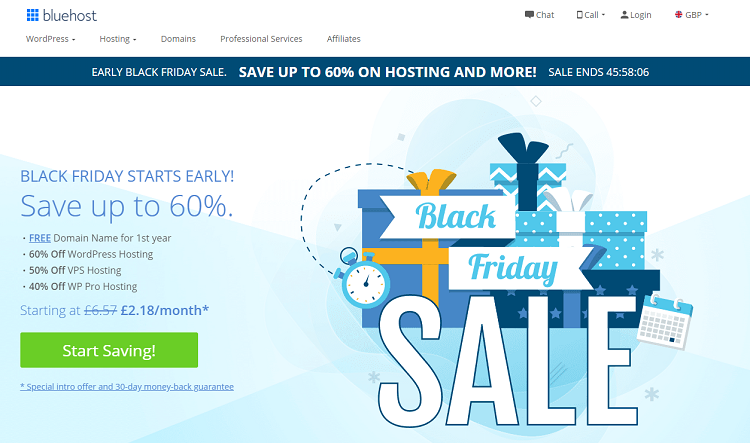 Notably, while you don't need to pay to download the platform, there are a few things that you will need to pay for, such as your domain name and web hosting. However, buying your own domain name and hosting also gives you a lot more freedom over how you run your website.
#2: It's Popular
While the most popular product or service won't always be the best solution for you, the huge number of users indicate something positive about this content management system.
According to NetCraft, around 75 million websites are currently using WordPress to run their business.
It also dominates the CMS market as the most popular choice for today's companies of all shapes and sizes.
Some of the biggest brands in the world use WordPress today, including:
The Walt Disney Company
UPS
Etsy.com
Zillow
Reader's Digest
Yelp
…and many more. It's not just business leaders and website owners that love WordPress either. Search engines also appreciate the fact that it's written using standard high-quality code.
You can create an XML sitemap of your WordPress site and instantly upload it to the search engines, improving your chances of SEO success right out of the box. Plus, plugins like Yoast SEO are excellent for helping you rank higher in search results.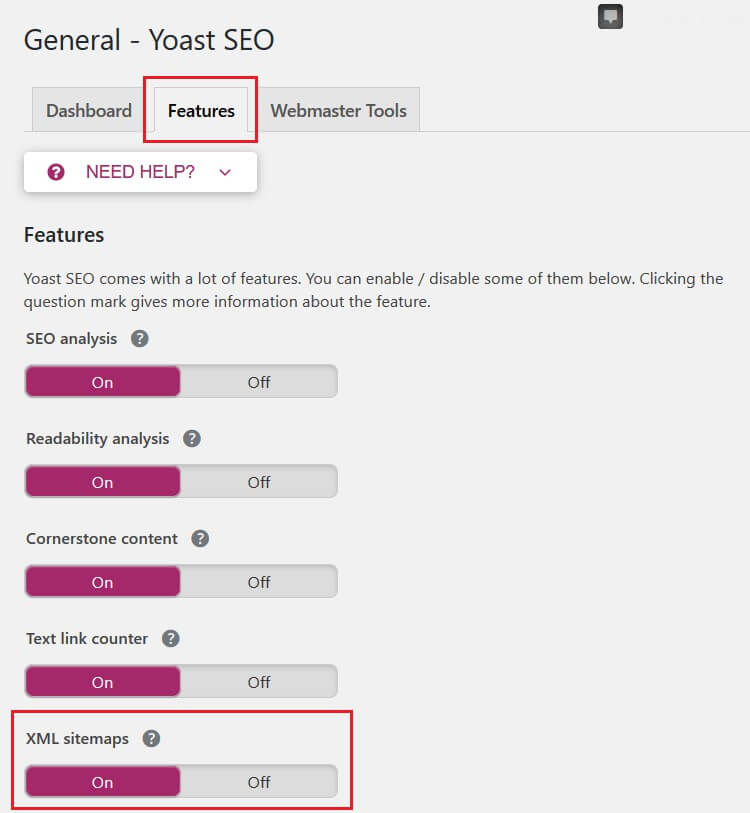 #3: It Has Room for Expansion
Aside from being free to download, the WordPress platform is also free to use however you see fit. As an open-source solution for website building, it integrates with a vast selection of existing tools and applications.
What's more, if you happen to have some developer prowess, you can build your own plugins too.
This popular content management system offers non-tech customers limitless themes to choose from, whether you're looking for a free-to-use option or a premium style.
The themes are also very easy to customize, because they all give you access to the live theme customizer, allowing you to upload logos, change colors, and adjust various components without writing any code.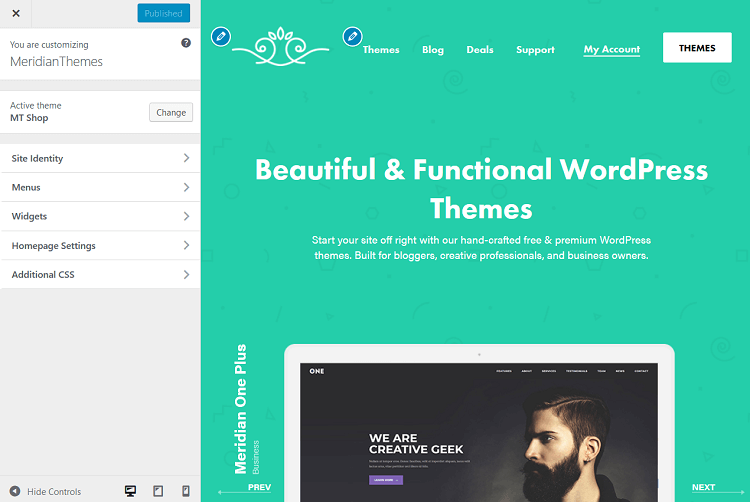 But themes aren't the only way to adapt your website experience. Businesses can also add custom functionality to their site using plugins. WordPress plugins are tools that allow you to add new features to your site in the form of contact details, analytics, membership options, countdown timers, and much more.
There are thousands of free and premium plugins available to use, each with their own benefits to explore. For instance, with RestrictContent Pro, you can instantly convert visitors on your website into dedicated brand advocates and subscribers.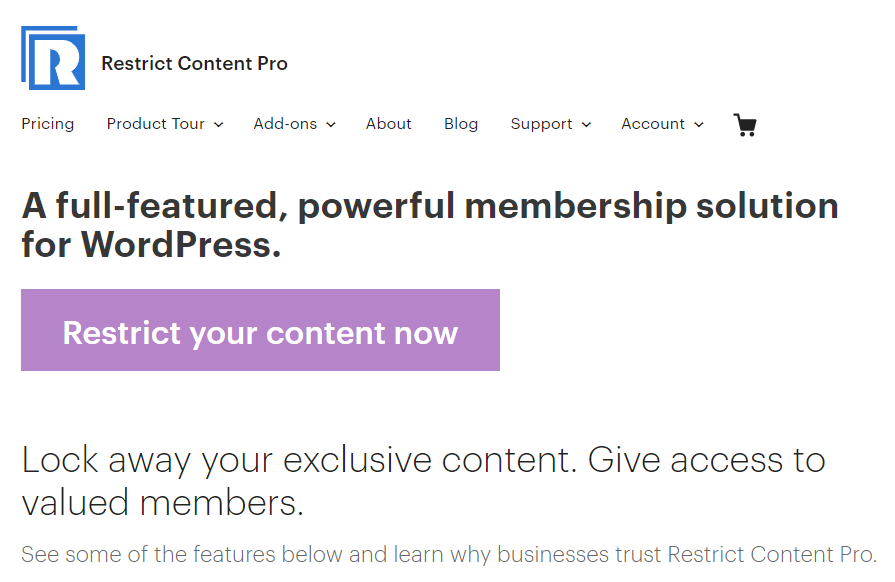 Not to mention, it lets you create a fully functional membership site that generates you plenty of monthly income.
#3: It's Easy to Use
Still asking yourself, "Why use WordPress?" when there are so many alternatives available? How about the fact that the system is incredibly easy to use.
As one of the best CMS solutions in the market for absolute beginners who want to design a fantastic site, this software doesn't require a great deal of developer knowledge.
Everything from installing the software to using your website is very simple. You can manage your site without any coding or programming knowledge, which means that you don't have to hire any extra talent for your startup. Lastly, many hosting companies will guide you through the process of installing the software on your site for you.
Once you've got the software installed, customizing it to suit your needs is as simple as clicking a few buttons.
You can install WordPress themes, add plugins with a couple of clicks, create new pages, and manage images from using the simple admin dashboard.
What's more, because this CMS is so popular, you can rest assured that it's not going to become outdated or clunky. The site gets new updates and patches frequently, so you know that you're going to benefit from a consistently modern and optimized experience.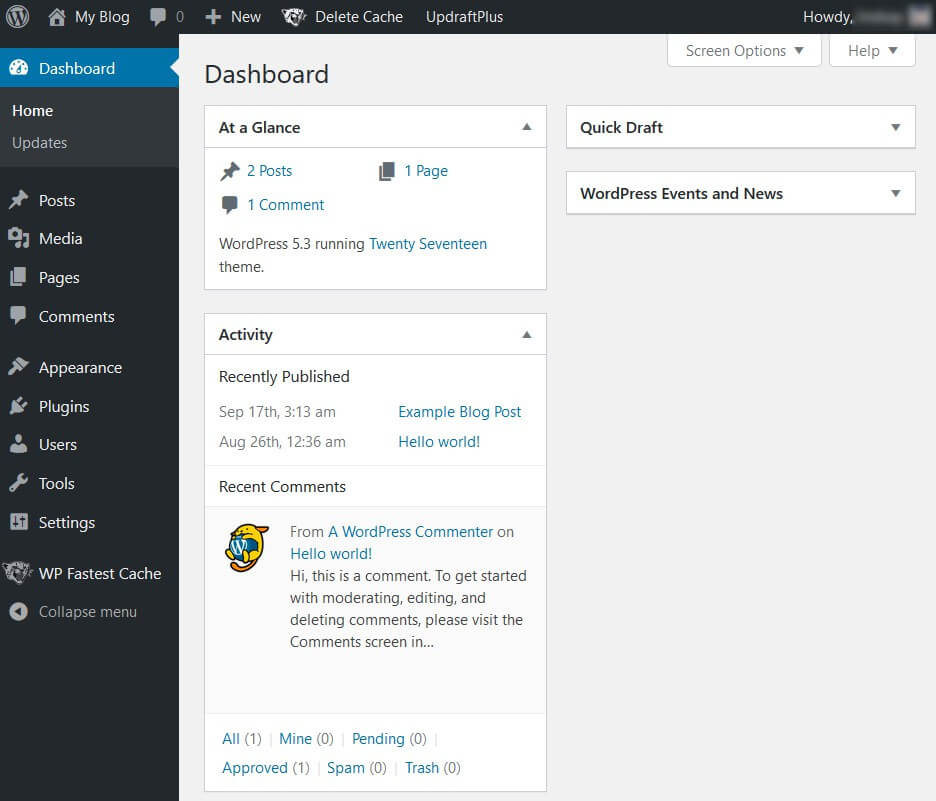 #4: It's Secure
Though there are more stories out there about WordPress hacks than there are tales of attacks for other CMS brands, it's worth noting that there are more WordPress sites to target too.
So, it's not that the software is less secure than other solutions in the market. Because it's not.
In fact, the CMS is built with security in mind.
Some of the biggest banks and financial companies in the world run their websites through the WordPress platform. And while everything on the internet will struggle to be completely secure, there are plenty of ways that you can protect yourself from malicious attacks if you're a WordPress user.
There are dozens of custom-made security plugins that you can use to protect your site against malware and ransomware attacks, such as Sucuri for instance.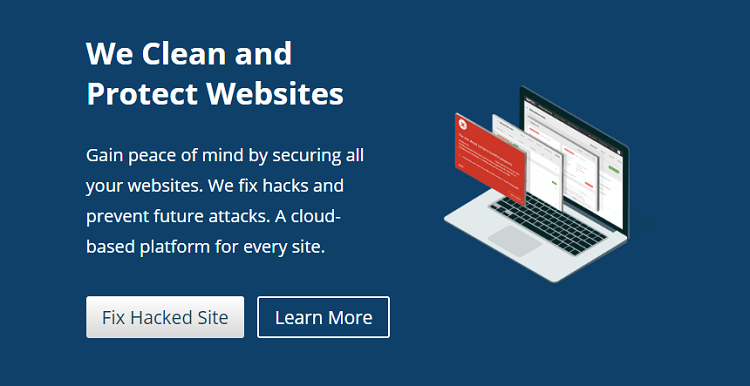 As well as having dozens of security apps to choose from, the WordPress team also regularly rolls out patches and updates intended to protect you from any possible vulnerabilities that might affect your website. That's one of the reasons why it's so important to keep your site up-to-date.
Additionally, if you have any issues with your website that you can't figure out for yourself, regarding security or anything else, you can always contact the community. The WordPress community is one of the biggest in the world. There are plenty of social channels, discussion boards, and forums out there where you can find answers to your questions.
#5: It's Flexible
Finally, the most obvious reason to choose WordPress is that it's flexible. In other words, you can build just about any kind of website you like with it. That means that whether you want to design the ultimate blog or create an eCommerce site with WooCommerce, then WordPress has you covered.
Not only is this CMS flexible in what you can do with it, it can support just about any kind of media you can think of too. That means that you can embed YouTube videos into your site, show off your Instagram photos, or even play music the moment someone lands on your website.
With WordPress, there's no limit to what you can accomplish when engaging and delighting your online visitors.
Why Use WordPress? It's The Obvious Choice
WordPress is the most secure, reliable, and flexible solution to building a website that suits any business. Whether you're starting your online presence from scratch and building a unique blog for your small business, or you're selling products online, you can use WordPress (check out our list of the best online business ideas if you're stuck).
This CMS was designed for everyone from beginners to advanced-level developers. What's more, with so many plugins and extensions to explore, you'll never be limited in finding new ways to transform your WordPress website.
Are you ready to start a blog and need some theme ideas? Then be sure to check out our roundup of the best WordPress blogging themes around.
Are there any other reasons why you think people should consider using the WordPress content management system? We'd love to hear all about it in the comments below!