There are a lot of unusual terms that you'll learn as you begin to build your online business.
Phrases like "SEO", "Search Engine Crawling" and "XML Sitemap" can be incredibly confusing at first.
But once you figure out what they are, and how you can take advantage of them, your company will benefit.
An XML sitemap is one of the most important things you can have on the backend of your WordPress website. This navigational tool helps search engines like Google and Bing navigate through your website content. It's how you tell the search engines what your site is all about.
Today, we're going to introduce you to the basics of how to create an XML sitemap, and sow you why your business needs one.
What Is an XML Sitemap?
Before we start introducing you to things like sitemap generators and plugins, let's make sure you understand what a sitemap is first.
An XML sitemap is a file that translates your website content into machine-accessible language for search engines like Google. While several years ago companies used to invest in HTML sitemaps that were listed on their website just like any other page, it's far more common to have an XML sitemap today. XML maps don't clutter up your website, but they still give search engines the information they need.
With an effective XML sitemap, website owners can tell the search engines about all the pages on their website. These tools can even highlight the links and pages on your website that are most important.
While these maps won't boost your search engine rankings directly, they do make it easier for engines to crawl your content and decide where to place you in search results.
What Are The Benefits of XML Sitemaps?
Sitemaps are incredibly useful for any business owner creating a new website or blog. Since your site won't have any backlinks yet, it will be harder for the search engines to fully discover your content. But if you use a sitemap generator, you can create an easy way for search engines to navigate your website and send it to companies like Google and Bing.
Sitemaps can also be very valuable for established websites too. These tools can help you to make money and build your presence online.
Now, let's look at how to create an XML sitemap for your website.
How to Create an XML Sitemap Using Yoast SEO
There are a lot of different ways to generate an XML sitemap for your WordPress site. However, the most popular (and easiest) option is to use Yoast SEO.
Probably one of the most popular and well-known SEO plugins in the market today, Yoast gives you everything that you need to optimize your website for search engine ranking. All you need to do to get started is install and activate the Yoast Plugin.
Once you activate the plugin, go to SEO > General in the WordPress dashboard. Then, click on the Features tab and toggle on the option labeled XML sitemaps.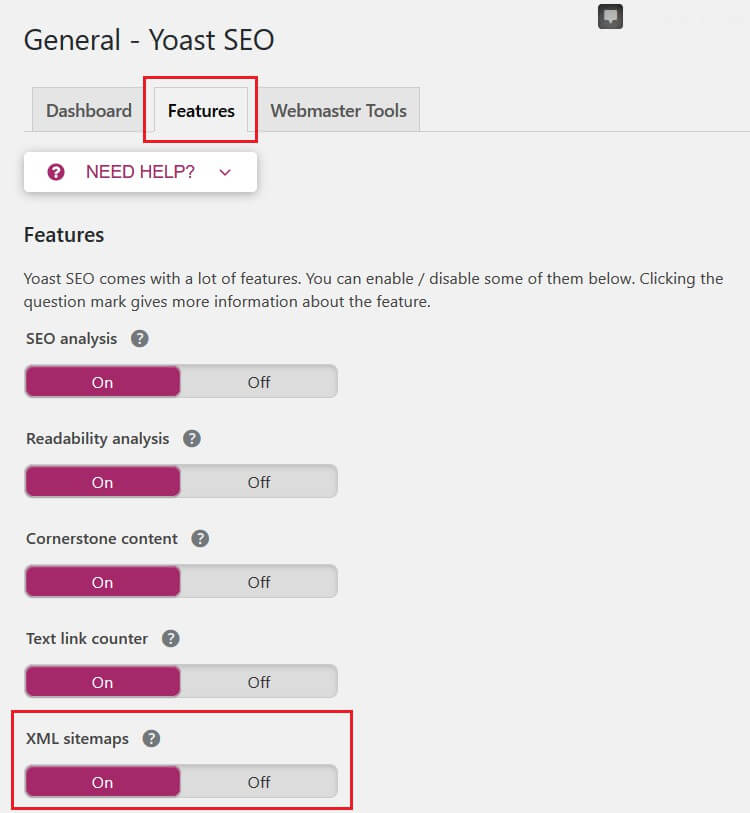 Click on the Save changes button and let Yoast automatically generate a sitemap for you.
You can even double-check that your sitemap was created successfully by clicking on the little question mark next to XML sitemaps. This will allow you to see the sitemap for yourself.

You'll also be able to see your sitemap by searching for your URL and adding sitemap-index to the end.
By default, Yoast will create a sitemap for all your posts, pages, author details, and categories. You can also get a sitemap for your products if you're using WooCommerce too.
Creating XML Sitemaps With a Sitemap Generator
As mentioned above, Yoast isn't the only way to generate your sitemap – even if it is the most popular. There are a range of other plugins and tools that you can use too, such as: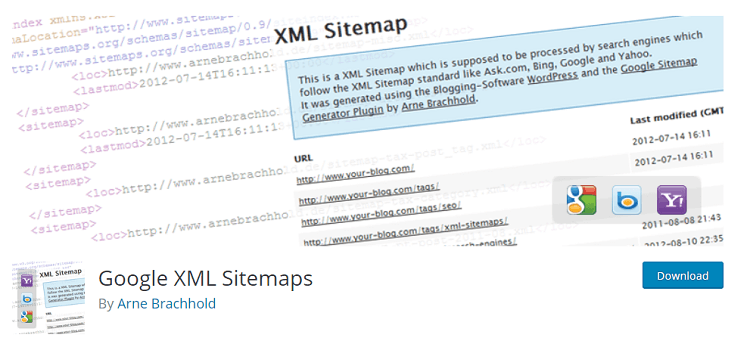 This simple plugin offers a quick and easy way to generate your WordPress sitemap for a range of search engines.
You can create sitemaps that are specifically intended for custom URLs or all WordPress pages. What's more, all major search engines are notified as soon as new content is posted on your site. Google XML Sitemaps comes with features like:
Options to limit sitemap depth
Select which categories, posts and pages to share
Option to cache content
Choose from multiple designs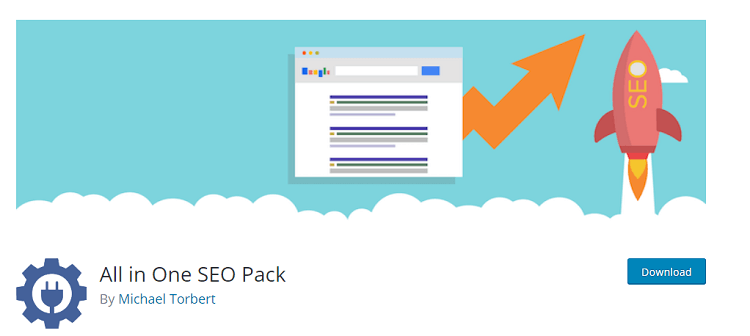 The All in One SEO Pack for WordPress is very similar in style to Yoast SEO. Designed in 2007, the plugin comes with a range of ways to boost your SEO rankings, including support for XML sitemaps.
You can create a sitemap with this tool with the click of a button and submit it directly to Google and Bing. What's more, the All in One SEO Pack comes with:
On-site SEO support
Built-in API support for extensibility
Extra security and Google Analytics support
Google AMP support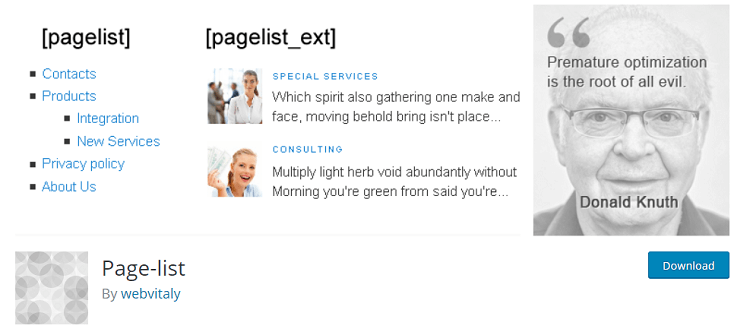 Page-list is another basic sitemap generator for WordPress that works to create sitemaps straight out of the box.
The biggest benefit of this particular plugin is that it offers support for short codes. There are plenty of unique parameters to explore with these codes too. With Page-list, you get an easy-to-use solution for building your website with:
Advanced shortcode integration
Option to display pages with featured excerpt and image
Customizable site content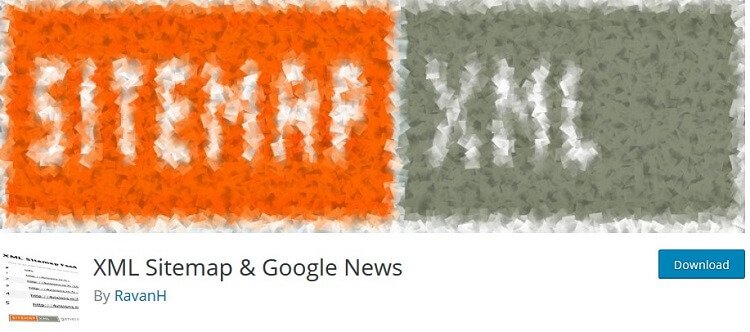 XML Sitemap & Google News is a simple XML sitemap creator that is popular in the WordPress space. There's no need to change file or folder permissions, move files, or even waste time configuring difficult plugin settings. Other features include:
Instant XML sitemap creation
Compatibility with translation plugins like WPML and Polylang
Option to add new robots.txt rules
Ability to create readable XML sitemaps that can be added to your website
WordPress Multisite support
Submitting Your Sitemap to the Search Engines
Once you've chosen which plugin or XML sitemap generator you want to use to create your sitemap, the next step is to submit your content to the search engines.
Usually, search engines automatically detect the sitemap on your website if you've placed the document in the root component of your domain or you've used a reliable XML sitemap plugin.
However, it's a good idea to actually submit your XML sitemaps to Google and Bing just in case. This ensures that you can take advantage of things like page indexing, page submission, and analytics.
Submit Your XML Sitemap to Google
To submit your XML sitemap to Google, log into Google Search Console using your Google account. Here is a great guide on Getting Started with Google Search Console by Daryn Collier.
From there, select your site, click on the Sitemaps option, and click on Add a new sitemap.
Next:
Type the name of your sitemap file into the search box
Click Submit
Google will notify you once you have successfully submitted your sitemap.
Submit Your XML Sitemap to Bing
The process of submitting your sitemap to Bing is very similar to the one you follow with Google.
To start, log into Bing Webmaster Tools using your Microsoft account details and select the site that you want to submit a sitemap for.
Next:
Give the location of your XML sitemap to Bing in the Add Sitemap section
Enter the credentials required to validate you as your website's owner
Click Save
Bing will provide you with a notification when your sitemap has been successfully entered into the search engine system.
Making the Most of Your XML Sitemap
It's easy to overlook technical things like sitemaps when you're building your website or blog for the first time. With so much to think about, from domain names to CDN options, you risk completely overlooking the power of the XML sitemap for strengthening your online presence.
However, adding a sitemap to your WordPress website will improve user experience by boosting your navigation and make it easier for you to communicate with the search engines. After all, translating your entire website into a language that the search engines can understand makes it easier for Google and Bing to see what your website is about and rank you accordingly.
If you're interested in tracking how well your site is performing, learning more about your target audience, and finding out what people do once they arrive on your website, be sure to check out our article on how to add Google Analytics to WordPress.
Have you ever created a sitemap for your WordPress website? Which method did you use? We'd love to hear all about it in the comments below!