Congratulations!
You've designed the ultimate eCommerce store.
Your site looks amazing, it's got plenty of great listings to help customers discover your products.
Heck, you've even got an email opt-in page set up so you can nurture the leads that aren't ready to convert. However, there may still be something missing – your eCommerce payment gateway.
Choosing from the top WooCommerce payment gateways is tough.
Not only do you need to select a solution that meshes with your brand's requirements, but you also need to make sure that your taking your audience's preferences into account too. If you don't have the right WooCommerce payment gateways set up when your clients click through to your cart, then they're far more likely to "abandon ship" and forget all about their purchase.
That's why today, we're going to introduce you to the basics of payment gateways and how you can choose the right one.
What is a Payment Gateway?
Let's start simple, what is an eCommerce payment gateway?
Your payment gateway is the third-party tool that enables transactions between you and your target customer. Rather than setting up a contact form that asks your customers to fill in information and place an order that you need to manage manually on your end, you get a WordPress eCommerce payment gateway to do the hard work for you.
There are various benefits to using payment gateways as part of your sales strategy:
Save a lot of time managing your transactions
Offer your customers peace of mind with PCI compliance
Provide your customers with more flexibility and let them choose how they want to pay for products.
WooCommerce payment gateways create a significant part of the magic that occurs in the background of a transaction that happens online.
Of course, just like any part of your eCommerce strategy, you'll need to make sure that you're choosing your payment gateway carefully.
Conducting your WooCommerce Payment Gateway Comparison
In a moment, we're going to introduce a selection of some of the most popular WooCommerce payment gateways in the market today.
However, before we get to that point, it's worth noting that there are different kinds of transactional gateways available online.
The first option is a "redirection" gateway, where a customer needs to leave your website to make their payment. Redirection gateways are a good option if you don't want to have to worry about enhancing your site's security and reducing your risk of being hacked. After all, the last thing you want is to be responsible if your customer's details are stolen.
On the other hand, a direct payment gateway can help you to make more money online by giving your audience an immediate way to purchase your products when they're in a hurry.
Choosing the right eCommerce payment gateway means thinking about whether you want to go direct or redirect.
You'll also need to consider:
Cost of the payment gateway and fees for transactions
Popularity of the gateway and the level of customer trust it has
Country that you're appealing to and their preferred gateway
Security that's built into the payment gateway
Ready to start exploring? Here's your WooCommerce payment gateway comparison.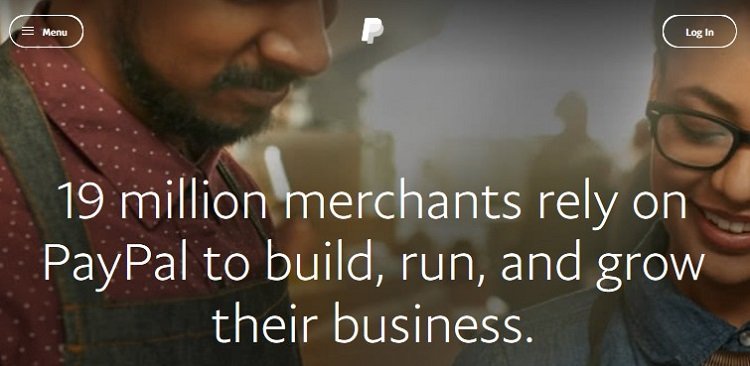 Let's face it, PayPal is probably the best-known and most popular eCommerce payment gateway available today. In fact, many casual consumers have PayPal accounts that they use to send payments to friends or manage their expenses online.
PayPal has a reputation for being a secure way to buy items online, particularly because it offers extra protections to consumers and allows them to start support tickets when their item or purchase isn't what they expected.
PayPal also offers one of the easiest selling options for today's eCommerce companies.
There are different kinds of PayPal plans available depending on what you need. For example, PayPal Payments Standard, Payments Pro, and PayPal Express are just a few.
PayPal Express and Payments Standard are very similar. However, with Standard, the customer will create an order on your website then go to PayPal to make the payment. With Express, there is a redirect to PayPal, but your customer won't make their purchase there.
PayPal Pro allows merchants to customize the entire checkout process and maintain a direct selling strategy – your customer never has to leave your site.
Cost:
PayPal Payments Standard: 2.9% plus $.30 for each transaction
PayPal Express: 2.9% plus $.30 per transaction
Payments Pro: 2.9% plus $.30 for each transaction, and $30 subscription fee per month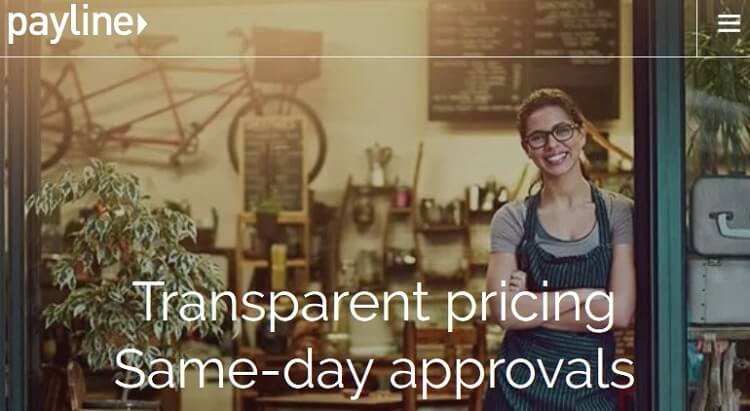 Payline might not be as well-known as PayPal when it comes to WordPress eCommerce payment gateway options, but it still has a lot to offer. The company comes with clear fees and an easy-to-understand pricing model.
Payline is best-suited for companies that accept a lot of credit cards. With this model, you'll be charged based on the nature of each transaction from the card, plus the operator fee. You'll need a specific separate merchant account to use Payline too, which makes setting up your eCommerce store a little more complicated.
Payline is definitely more of a hands-on way to manage your transactions, unlike options like PayPal. However, it does come with a lot of useful capabilities, such as the option to set up recurring payments and long-term transaction schemes for your customers.
If you're looking for WooCommerce plugins that can grow your business fast, Payline is definitely one of them.
Cost:
Pricing for Payline first depends on the type of credit card you're processing. Then, you'll be charged a 0.3% fee per transaction. In some cases, you can reduce that fee if you have a high volume of transactions. Lastly, you'll need to pay a $10 monthly subscription.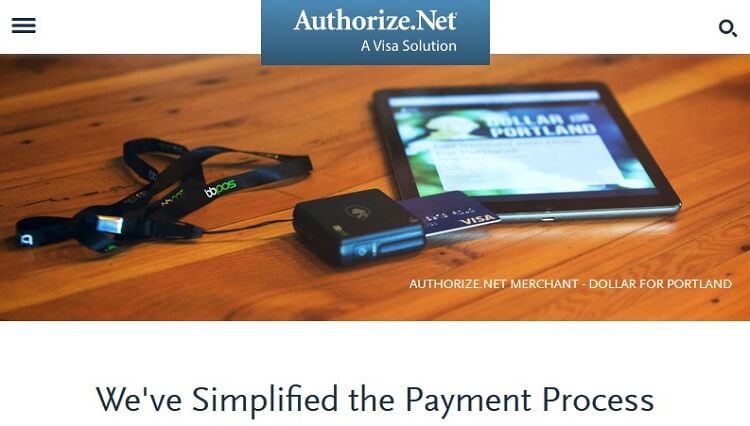 This is another name you're likely to have heard before if you've been looking for eCommerce payment gateways before today. Authorize.net is one of the oldest and most respected gateway options on the web. In fact, the company has been helping to manage digital transactions since 1996.
Despite the company's heritage, there's nothing old-fashioned or clunky about using the Authorize.net system to process your payments.
Just like other leading options, you'll be able to take payments via credit cards, eChecks, and more. There's also extra features like built-in advanced fraud detection to give you more peace of mind when you're running your business.
With Authorize.Net, you can enjoy the benefits of storing customer data in a way that's secure and private, with tokenizing for sensitive information. There's also the option to set up invoices and recurring payments with this provider too.
Cost:
Pricing for Authorize.net comes in a number of formats, including:
Custom enterprise solutions specifically designed for people accepting more than $500k per year
Payment gateway only for people who already have a merchant account: $25 per month with a $.10 per transaction cost.
All-in-one option for companies that need a merchant account and gateway: $25 per month with a 2.9% plus $.30 per transaction fee.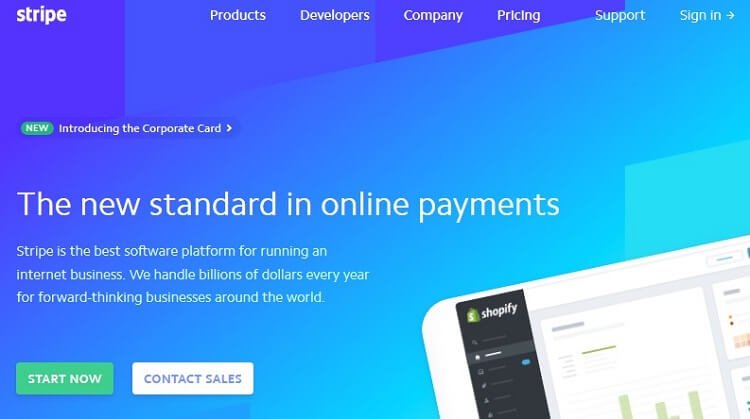 Stripe, like PayPal, has gained a lot of positive attention over the years. In fact, it's definitely one of the most popular options for WooCommerce payment gateways in the market today.
There are plenty of great features to love about Stripe. To start, this transaction tool comes with an easy-to-understand fee structure and it integrates well with numerous other eCommerce systems and tools.
The easy-to-use interface that you get with Stripe also makes it a popular choice with beginners who are just getting used to managing online transactions for the first time.
In addition, Stripe comes with a with a highly developer-focused community that allows users to really fine tune their payment gateway to suit their individual needs. In fact, with Stripe, you can handle things like individual payments, one-off transactions, recurring billing, and more.
Stripe also comes with handy encryption strategies and security systems to keep your information as secure as possible online.
Cost:
Pricing for Stripe starts at 2.9% plus $.30 for each transaction in the US. You'll also need to pay an extra 1% on your transactions when taking international payments.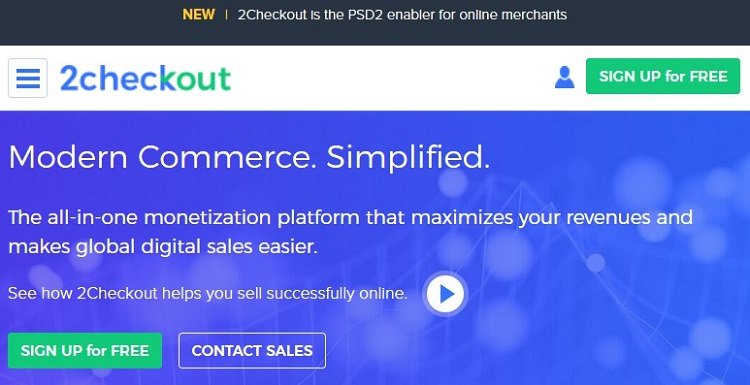 Finally, we come to perhaps one of the least known WordPress eCommerce payment gateways on our list.
2Checkout has been around for about 13 years now, but it's not as well known as PayPal. It's surprising that 2Checkout isn't more popular than it is, particularly since it offers service and support in more than 180 countries.
With 2Checkout, merchants can access a complete strategy for processing payments online, with an advanced platform that makes managing business finances and eCommerce strategies easy. What's more, you can even get a hosted shopping cart with your 2Checkout experience that's designed to offer the most secure experiences for your customers.
With 2Checkout, it's easy to support global customers and take a wide variety of different payment types. And to top it off, in addition to accepting standard credit card payments, you can also accept PayPal with 2Checkout.
Cost:
There are a number of pricing options to choose from, including:
2Monetize: 6% plus $.50 transaction fee for global digital goods
2Subscribe: A subscription-based strategy available for 3.5% plus $.40 per transaction.
2Sell: An easy global selling model available for 3.5% plus $.30 per transaction.
Choosing Your eCommerce Payment Gateway
All payment gateways, no matter which one you choose, will help to make your online sales life easier. In fact, with the right payment gateway, it becomes simple to manage transactions with global customers and grow your brand online.
In the end, the key to success is finding the gateway that serves your needs, matches your budget, and delights your target audience.
Want to tap into additional ways to grow your online shop? Be sure to check out the top WooCommerce plugins that are designed to help you garner more sales. Plus, there are standalone WordPress invoicing plugins you can use.
So, which gateway will you be choosing? We'd love to hear all about it in the comments below!