Extending the functionality of your WooCommerce shop is easy when you know which plugins to use to help.
As of right now, there are over 3 million websites using WooCommerce. And that's including 56,019 of the world's top-performing one million sites.
It's safe to say that WooCommerce is one of the most popular eCommerce tools on the web today. If you're planning on creating an online store, rest assured WooCommerce will have all the support you need to serve customers, drive sales, and even stay ahead of the competition.
However, you may need to invest in some customization before you unlock the true potential of WooCommerce. That's because the plugin itself is relatively lightweight (to keep your website running smoothly). And while this is perfect for those just starting out, it's up to you to personalize your eCommerce environment with the best WooCommerce plugins if you want to grow your online business.
But, which WooCommerce plugins do you need?
If you're tired of trying to decide which WooCommerce extensions will help your store the most, check out our simple WooCommerce plugin roundup. This way you can choose the plugins you need and start focusing on other areas of your eCommerce shop.
To make things easier on you, we've broken up the WooCommerce plugin roundup into categories. If you want, you click below and jump straight to the category you need the most help with. Otherwise, start from the beginning and read the entire thing!
The Best WooCommerce Plugins for Analytics
Data makes the world go around for most businesses. After all, the only way to make better business decisions is to consult with the data you should be tracking on your website.
You have to know what kind of products appeal to your audience and how well your marketing campaigns are performing if you want your organization to grow. Luckily, WooCommerce analytics plugins give you the knowledge you need to thrive.
Designed to go beyond the basic data in your WordPress admin panel, Metrilo helps business leaders make confident decisions and improve customer engagement. With this platform, you can connect to your marketing and sales tools to see which campaigns deliver the highest ROI. You can also identify common growth problems and boost your chances of customer retention.
Features include:
Email marketing, segmentation, and analytics
KPI tracking
Sales traffic and campaign result graphs
Easy ROI comparisons for your marketing channels
Product correlations to assist with offer bundling and promotions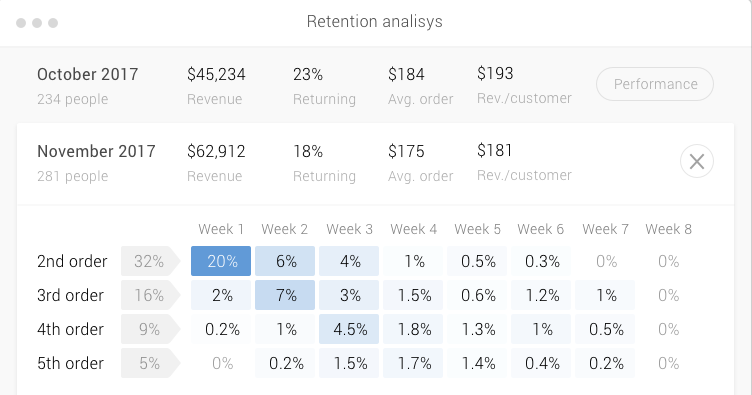 PRICE: starts at $119/month for the Essential Plan.
MonsterInsights is one of the most well-known WordPress plugin for Google Analytics. It tracks eCommerce visitor behavior and provides detailed reports of all interactions. This powerful add-on serves over 2 million WordPress sites worldwide, including Subway, Microsoft, PlayStation, and more.
Features include:
Quick and easy implementation
Universal tracking on any digital device
eCommerce tracking with real-time stats
Google Ad tracking
Lifetime value for your WooCommerce customers
Average eCommerce order value estimations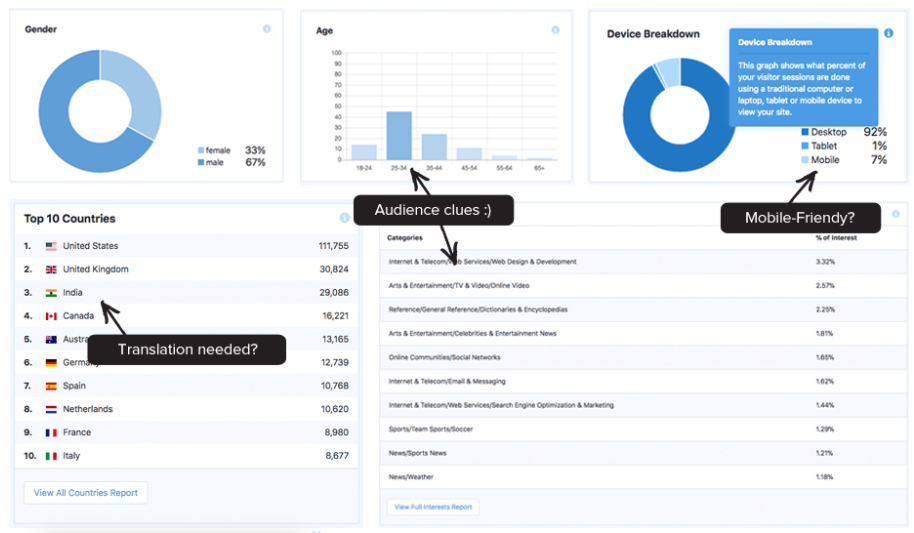 PRICE: starts at $99.50/year for the Plus Plan.
The Best Woocommerce Plugins for Site Engagement
Online sales are great. However, it's difficult to establish deep connections with your target audience without face-to-face interactions. Fortunately, with a reliable WooCommerce plugin, you can discover new ways to engage your clients.
Customer loyalty increases profit. In fact, improving your customer retention rate by just 5% boosts profits by up to 95%. WooCommerce Points and Rewards is a plugin that encourages people to keep coming back to your website. In exchange for placing an order or writing a review, you give your customers points. These points add up to discounts or free products that can be redeemed in the future. Incentivizing people to stay loyal, leave positive reviews, and continue engaging with your website can improve your customer lifetime value, one of the most important metrics of any retail shop.
Features include:
Discount management
Customizable points balances for customers
Points logging for all customers
Personalized point earning rules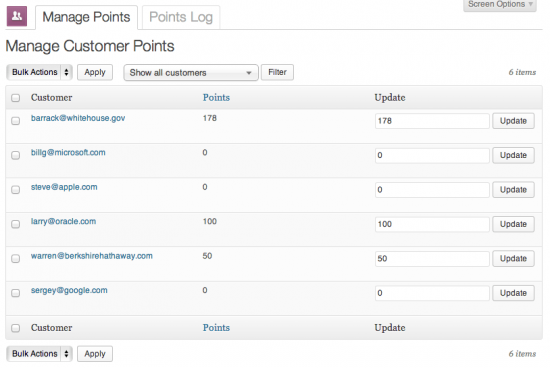 Price: $129 for a single site license.
Guiding your customer to the checkout page is just part of the battle. You also need to convince your audience to finalize their purchase. WooCommerce cart notices is a free WooCommerce plugin that's designed to boost customer satisfaction and increase sales. You'll be able to give clients the option to add extra items to their cart without starting again or take advantage of free shipping options.
Features include:
Custom messages for clients on cart and checkout pages
Upsell opportunities and last-minute discounts
Optional call-to-action buttons
FOMO notices like "Check out in ten minutes to have your order shipped "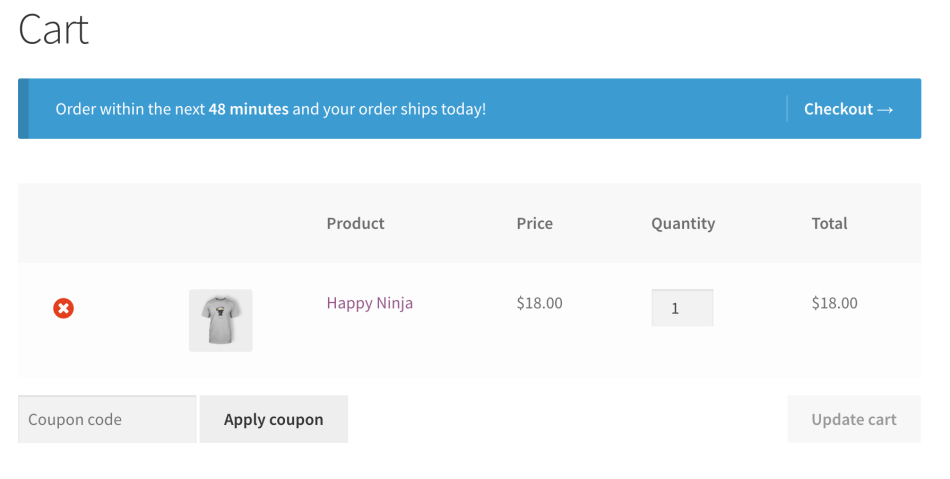 PRICE: $49 for a single site license.
Beeketing for WooCommerce is more than just an engagement tool. It's a WooCommerce plugin that delivers a host of exceptional features to engage your audience and improve your sales. Designed to be a comprehensive automation suite for WooCommerce, Beeketing for WooCommerce can do everything from provide email coupon popups to enhance your product page and images on mobile. This is one of the best WooCommerce plugins today for companies eager to improve the customer experience.
Features include:
Stylish email coupon and exit-intent popups
Buy now buttons for mobile web users
Upsell and cross-sell automation with suggestions based on a customer's cart
Quick-view pop-ups recommending related items
Personalized product recommendations based on categories like "People who bought this also purchased…"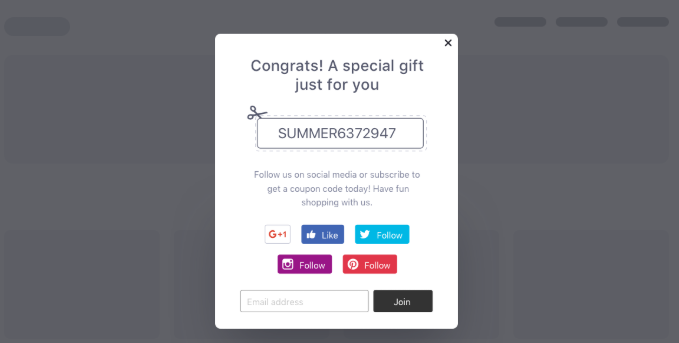 PRICE: FREE
The Best Woocommerce Plugins for Lead Nurturing
Acquiring new customers is up to 25 times more expensive than retaining existing clients. A great way to make sure that you're always building consumer loyalty is to look for ways to nurture your leads. Fortunately, this WooCommerce plugin roundup will give you some easy ideas on how to maintain customer connections.
Email is one of the easiest ways to keep your business and products on the minds of your intended shoppers. Not only is Constant Contact a great email service provider that helps keep existing customers engaged, it can also encourage new customers to convert too. Adding the Constant Contact extension to your WooCommerce store will ensure that you can follow up with customers post-purchase and even recover abandoned carts.
Features include:
Automated abandoned cart emails
Marketing automation for nurturing campaigns
Segmentation features
Excellent customer support
Customizable templates
Sign up during the checkout process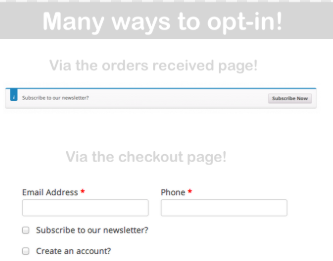 PRICE: $49 for a single site license.
Speaking of the best WooCommerce plugins for recovering abandoned carts, make sure that you check out Jilt. With 70% of shoppers abandoning their carts today, it's crucial that you have a way to nudge your audience into finishing their purchase. Jilt is the simple plugin from WooCommerce that improves your chances of recovering abandoned carts.
Features include:
Track cart abandonment rates
A/B test your cart conversion strategies
Recover lost revenue opportunities with automated email campaigns
Email segmentation
Data analytics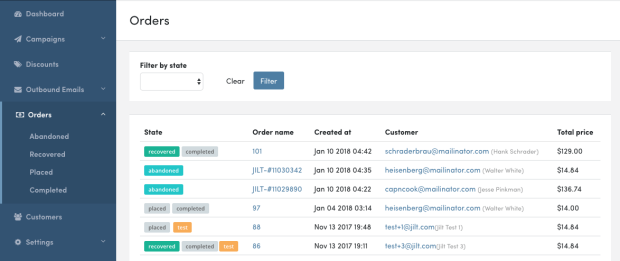 PRICE: FREE
Your existing customers can deliver a lot more value than you might think. They don't just offer the opportunity of repeat purchases. Current customers can also refer new clients to your business and improve your brand reach. However, it helps to have a tool you can use to encourage this advocacy behavior. ReferralCandy is one of the best WooCommerce plugins for encouraging word-of-mouth marketing.
Features include:
Referral engagement and revenue tracking
Automatic reward distribution
Stunning email referral templates
Promotion support across multiple channels
Best-in-class customer support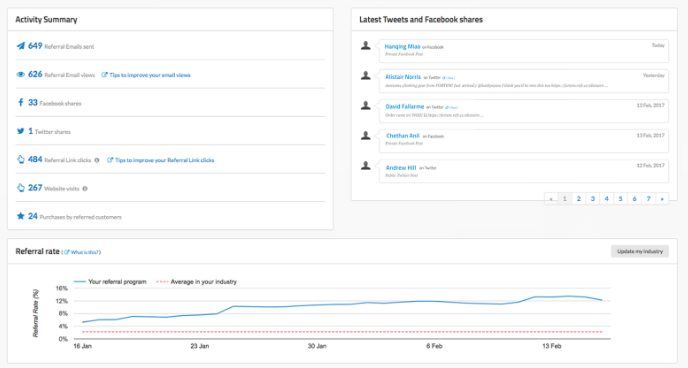 PRICE: starting at $49/month + commission
The Best WooCommerce Plugins for Sales Support
A slight increase in customer experience is enough to improve business revenue by huge percentages. Remember, 86% of buyers are willing to pay more for a better experience. Making sure that your WooCommerce site is ready to support your customers is a good way to increase your conversion rates.
Ideal for any WooCommerce store built on WordPress, WPForms is a drag-and-drop builder that allows companies to create a wide range of forms. Not just for conversion and landing pages, WPForms also ensures that you can build engaging contact forms so that your customers can find you when they need help. You won't need any coding knowledge to get started, and you can have instant notifications sent to you when someone gets in touch.
Features include:
Smooth drag and drop form builder
Pre-built form templates
Instant notifications
Mobile friendly and responsive
Create high-performance forms with smart conditional logic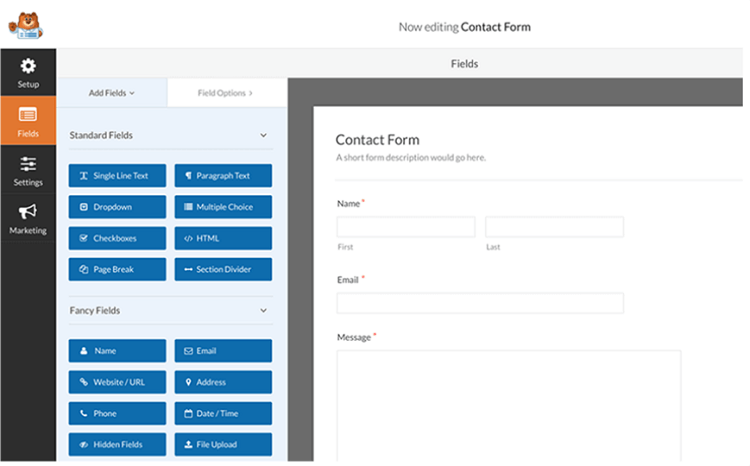 PRICE: starts at $39.50/year for the Basic Plan.
Read the WPForms review on WPKube.
Customers today want to keep track of their orders. A dedicated system like the WooCommerce Order tracker ensures that your clients can find out where their products or deliveries are within a matter of moments. This also takes some of the strain away from your customer support team, as they won't have to continually update clients on the status of their orders.
Features include:
Tracking with FedEx, USPS, and CanadaPost
Options to create your own custom order status
Interactive and graphical tracking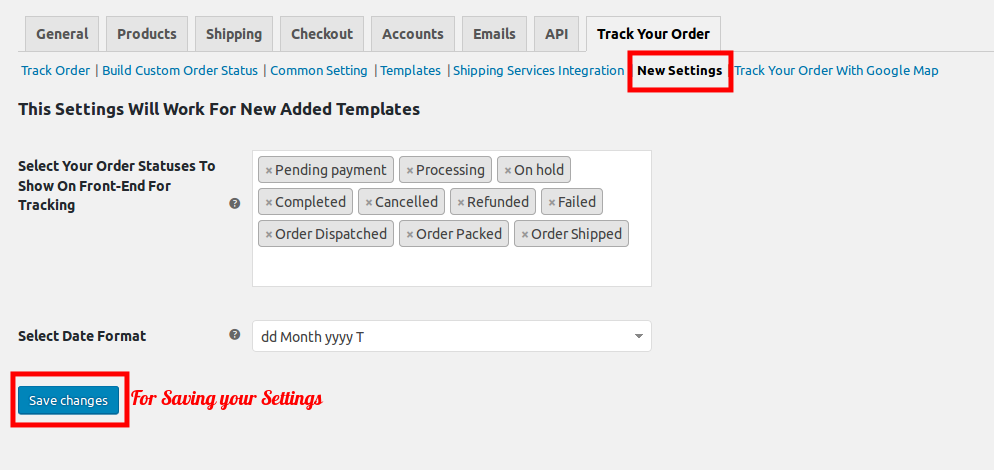 PRICE: $29 for a single site license.
If you're reading through this WooCommerce plugin roundup looking for something to help with your global sales, this is the solution for you. The WooCommerce currency switcher allows customers to convert currencies and see prices in real-time according to their location. This makes it easier for worldwide businesses to show audiences what they're paying in their own currency.
Features include:
3 formats to choose from
7 currency aggregators for automatic rate changing
Automatic rate updates to stay on top of conversions
Checkout customization options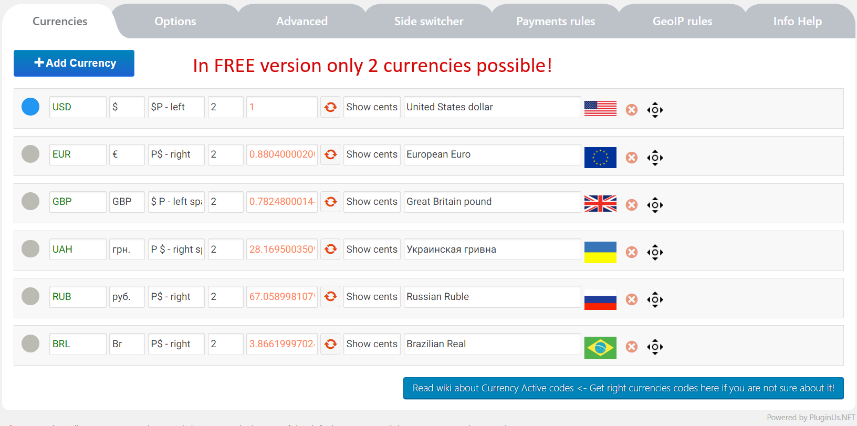 PRICE: FREE
The Best WooCommerce Plugins for Site Management
Finally, we have some of the best WooCommerce plugins to give you more control over your eCommerce website. The following extensions will provide you with the support you need when listing new products, creating pricing deals, and more.
This simple but effective WooCommerce plugin makes it easier to offer discount deals and pricing on your website. You can create your own custom rules based on the kind of deal you want to give. For instance, you might want to provide a BOGO deal on certain products or provide a discount when customers purchase a certain amount.
Features include:
Automatic scheduling for pricing changes (perfect for calendar sales)
Custom deal formatting
Discounts based on most expensive or cheapest items
Automatically add a free item or gift with purchase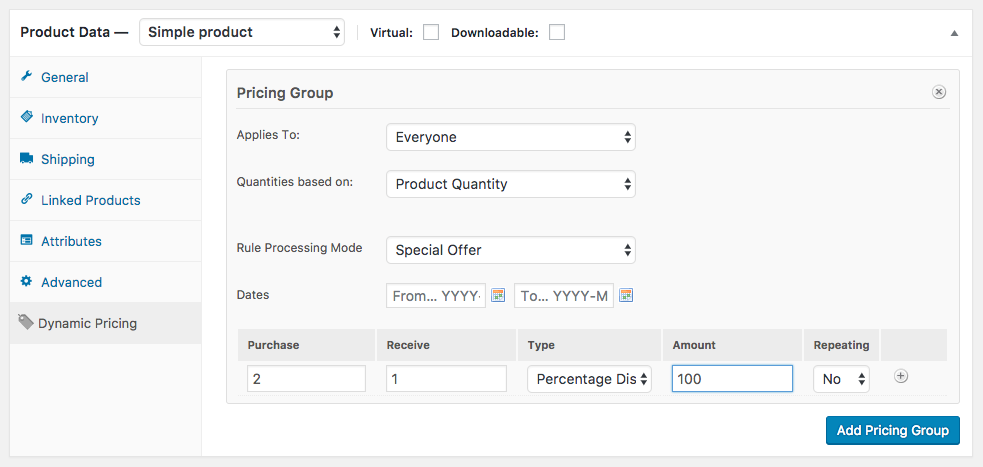 PRICE: FREE
Updating your product portfolio is one of the most crucial but exhausting tasks you'll have as a WooCommerce store owner. With Product Import/Export, you'll be able to easily add or remove products in your store, without manually adding new data about each item. This makes updating your offers easier and faster.
Features include:
CSV files for importing and exporting
Export/Import by category
Manipulate and evaluate data during import
Import from URL
PRICE: FREE
Finally, make it easier to manage your promotional strategy for your WooCommerce site with the WooMarketing Bundle. This packaged kit of the best WooCommerce plugins for marketing delivers everything you need to send email campaigns, develop Facebook ad integrations, and more. You can use the solution to maximize sales and drive new customers, as well as access better control over your eCommerce site growth.
Features include:
Sync your store with MailChimp
Optimize checkouts with social login options
Deliver smart discounts and special offers
Improve traffic with Facebook Ads
PRICE: $299
Good Luck with Your Plugins!
In all honesty, these are just a handful of the best WooCommerce plugins available today. That said, we believe they are some of the very best to get you started as you grow your online business. Whether you're looking for ways to improve your relationships with your customers, or you want to deliver a smoother checkout experience, there's always a WooCommerce plugin for everyone.
Remember, plugins can be an amazing way to take your eCommerce store to the next level. Just make sure that you don't use so many that you end up weighing down your site. And if you're on the lookout for ways to speed up your site, check out this roundup of the best WordPress site speed tools.
Did we miss any of your favorite extensions in our WooCommerce plugin roundup? Let us know in the comments below.