There are lots of money-making opportunities online nowadays. You've most likely heard of some, but when you're trying to choose the path you want to take, it's best to have them all rounded up together. That way, you can compare them and make the right decision for you.
To give you a helping hand, we've compiled a list of the best online business ideas for making money.
Some of the ideas can be started with little to no cost, but others will need a little investment to get going.
Whichever one you choose, though, the beauty of running an online business is that you can work from virtually anywhere in the world. Let's get into the list now.
23 Best Online Business Ideas: Start Earning Now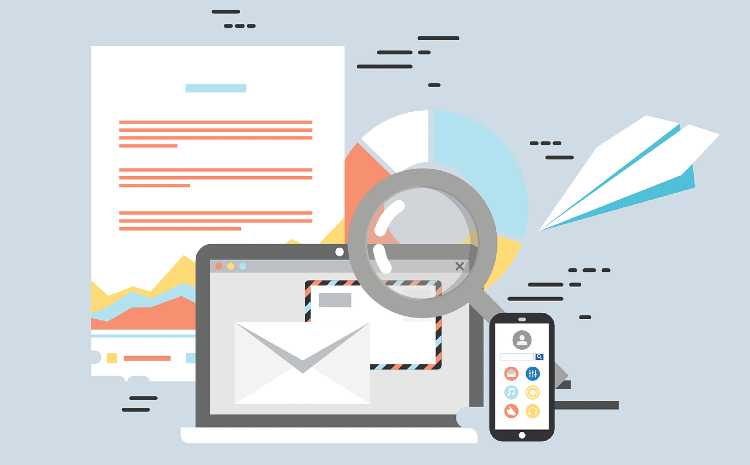 1. Create an eCommerce Store
Creating an online store is much easier now with services such as WooCommerce and Shopify available. You can often get a free trial, too, which you can use to not only make sure you like the service but also to get your store ready for launching. Plus, even without a trial, you don't need a fat wallet to get started.
You see, you don't actually need physical stock. You can use a method called dropshipping, where you're basically the middle-man. Plus, there are options such as Teespring, where you upload designs for t-shirts and other apparel, and when someone places an order, Teespring handles everything for you.
Additional Reading:
2. Freelance Writer
If you have a good grasp of the English language — or another language for that matter — then you could become a freelance writer. In freelance writing, you write blog posts and articles for other websites. You and the client agree upon payment. Having some knowledge of SEO is often desirable. Jobs in different niches can easily be found on websites such as ProBlogger, Upwork, and Indeed.
There are different types of writing you could do, depending on your skills. You could be a technical writer, which could include writing instruction manuals.
Here's a great guide by Rachel on how to become a freelance writer with no experience.
3. SEO Consultant
Search Engine Optimization (SEO) is very important for websites. As an SEO consultant, your aim is to improve clients' websites.
You can do that by analyzing existing content, researching relevant and top keywords for their website's target niche, and editing the website and its content for optimization. You can also set up a system for the client so that they can continue SEO optimization for future content.
There are plenty of free and premium SEO tools available that will help you in your research.
4. Proofreader
If you have a good eye for detail, as well as a good grasp on spelling and grammar, proofreading might be the perfect job for you. It's important for written content to be proofread before being published, sent, etc., so that mistakes can be rectified.
You can get paid to proofread articles, blog posts, manuals, books, and so on. Much like freelance writing, you agree on payment with the client.
You can read this guide on how to become a proofreader and get started.
5. Copywriting
Copywriting is similar to freelance writing, but the difference is the type of writing you do. A copywriter's job is to persuade readers to take action.
Copywriting is used in advertising and marketing, so it may be that you produce a convincing sales copy in order to convince the reader to make a purchase. Once again, you agree on a price with the client.
There's a great guide on how to become a copywriter by Jacob McMillen. You can also sign up for his free course.
6. Write a Book and Publish It
Whether it be fiction or nonfiction, your writing skills could help you write your own book and get it published. You might be thinking that publishing the book will cost a ton of money, but you can self-publish your book on Amazon.
Keep in mind that you may encounter fees, such as hiring a proofreader. Once your book is completed and published on Amazon, you could earn yourself a nice bit of passive income.
7. Virtual Assistant
Many businesses need help in the running of daily tasks and a lot of it can be done online. Virtual assistants are on the increase and it's not hard to become one. You can offer your services to multiple businesses or clients, and you usually get paid by the hour. Your tasks can involve anything such as keeping on top of emails, paying bills or making travel arrangements.
Your client will most likely want to have contact with you online, so it's important to make sure you are available. How much you earn will depend on the client and your experience.
Read FlexJobs' guide to working as a virtual assistant. You can also check for available jobs there.
8. Create and Sell Online Courses
Lots of people are eager to learn new skills, especially online. You could share your expertise by creating an online course for each skillset you have. Once you have created a course, it can bring in a good passive income. Just make sure you keep your information up to date.
It can be done through videos or eBooks, and you can sell your courses through a website like Skillshare. Alternatively, you can create your own website and use an LMS (Learning Management System) plugin.
LearnDash is a great LMS plugin that lets you create and sell online courses, as you can read in this LearnDash review. But you can also check out this roundup of the best WordPress LMS plugins.
9. Offer Your Services on Fiverr
Fiverr is an online marketplace where you can basically sell your services worldwide. You can sell almost anything on there, such as logo designs, music, and even the previously mentioned ideas, like freelance writing and copywriting. As the name implies, you can sell for as little as $5. You can sell for more, though, and you can also set up different tiers or bundles of your services.
You can learn about how to start selling on Fiverr through its own guide.
10. Affiliate Marketing
Affiliate marketing is where you market or recommend someone else's product. You then get a commission for every visitor or customer that you bring to the product.
Let's say you promote a pair of $40 headphones and your commission is 5%. For each customer that buys them through your link, you get $2. It may not sound like a lot, but it can add up to a nice chunk of money. Plus, you can promote as many products as you like.
There are many ways in which you can promote affiliate links. You can put them on websites, social media, and even places like eBay. One of the most popular affiliate programs is Amazon affiliates.
Read Neil Patel's simple step-by-step guide to affiliate marketing to get started.
11. Build Websites for Clients
If you have knowledge of making websites, you could earn money by building them for clients. Websites come in all shapes and sizes, too. For example, you could build niche websites, websites promoting a physical business, and so on.
Website builders, such as WordPress, make it easy to build such websites, but it's still a good idea to have at least some knowledge of HTML and CSS.
Read this great beginner's guide on how to make a website.
12. Build Your Own Website
If you'd rather reap in the rewards that a niche website can, you could build your own. Build a website that stands out, and then make money from it.
One of the best ways of making money is from the affiliate marketing we talked about previously. You could post reviews of products and place affiliate links in the review text.
Building your own website and getting it ranked takes time, though, so make sure you're in it for the long haul.
Read this WordPress.com vs WordPress.org comparison to make sure you choose the right website builder for you.
13. Buy and Sell Websites and Domains
If you're not quite into the whole build-a-website thing, you could buy ready-made websites and sell them on. These could be bare bones websites that are ready for the customer to take to the next level, or they could be websites that already have a following. You buy the website and sell it on for a profit, simple.
Alternatively, you could look for popular and keyword-rich domain names that aren't being used and buy them. That could mean you find it available on a domain name registrar, or that someone already owns it and you buy it off them. You can then sell it on for a profit.
Namecheap has its own domain marketplace, but a quick Google search will return many more. You can also read this guide to buying and selling domains.
14. Set Up a YouTube Channel or Stream on Twitch
You can start a YouTube channel in almost any niche. You can review products, play games, and even video yourself eating food. With YouTube, you can earn money from ads, as well as promote affiliate links under your video.
One of the most popular types of channels on YouTube is gaming, but if you're a true gamer, then streaming on Twitch might be a better option. With Twitch, you can make money through paid subscriptions and selling merchandise.
Whichever platform you decide to use, you should invest in a decent webcam, microphone, and chair, as well as streaming software if you choose Twitch.
Here's a guide on how to start a YouTube channel and this guide tells you how to stream on Twitch.
15. Video Editing
If you don't want to be a part of the video, you could offer your services as a video editor. Plenty of YouTubers, businesses, and other clients need their videos to be professionally edited. As a video editor, you take all of the client's raw footage and turn it into a high-quality video. To do that properly, you should invest in decent editing software.
Read this guide to becoming a successful freelance video editor.
16. Transcription Service
A transcriber (or transcriptionist) converts recorded speech into text. It's often used in the business, legal and medical field, but it's often needed for YouTube videos and podcasts, too. You can advertise your services on your own website, or sign up to something like TranscribeMe. If you're multi-lingual, you could also do translations.
Start with this guide on how to become a transcriptionist.
17. Audiobook Narrator
If you like reading, have a clear voice, and can add expression to your voice, audiobook narration could be an option for you. To get started, you need to have decent recording equipment.
It's a good idea to practice reading into your microphone. You should record a sample piece and pitch yourself to companies like ACX and Voices.com. You could even offer your services on some of the platforms suggested previously, like Fiverr.
You can earn a decent living as an audiobook narrator. You will usually be paid per hour, but each company is different and if you're freelance, you can set your payment.
Voices.com even has an expert guide on how to become an audiobook narrator.
18. Make and Sell Handmade Products
If you're good at craft, you could create and sell your handmade items online. You can set up a shop on places like eBay and Etsy. Make sure you take good quality images of your items and if you are willing to take orders, make sure you state how long the turnaround time is.
Here's a list of the best places to sell your handmade items online.
19. Social Media Consultant
Many businesses are turning to social media in order to help them get noticed more. There are billions of users across the different social media platforms available. If you have a good grasp of how it all works, you could help those businesses make the connections they need.
Understanding of marketing, as well as popular social media platforms, is enough, but you need to keep up to date with all of their processes. Be sure to read this guide on becoming a social media consultant.
20. Create an App and Sell It
People use apps every day, whether they be from the Google Play Store or Apple App Store. If you know what it takes to develop an app, you could either create your own version of an existing app, or create something completely new.
Creating something new that solves a problem is likely to be more successful. Once your app is complete, you can either charge users for the app or earn revenue from ads.
Here's a list of free services to build and sell mobile apps with.
21. Trade in the Stock Market
Trading in the stock market is a risky business, but it can be very rewarding. The aim of the game is to buy shares at a low price, hand on to them for a short time, and then sell them on once you can make a considerable profit.
Before you dive into this kind of area, though, you should do lots of research and study the market. Once you're ready, you need a reliable internet connection and you can use a platform such as IG to buy stocks.
Before jumping into it, you should read this beginner's guide to online stock trading.
22. Edit Podcasts
The popularity of podcasts has erupted over the past couple of years. There are now millions of podcasts to listen to, and subscriber numbers are ever-increasing. Some podcasts are live, but the majority of them are recorded. Before they're available to listen to, they're edited, and that's where you come in.
You can use a popular and free audio editor called Audacity to edit the podcasts. Most editing is minimal, but can include deleting certain material, removing background hiss, and rearranging the order.
If you want to start your own podcast, see this roundup of best Podcast Hosting Services on the Internet.
23. Create Photos and Sell Them
If you like taking pictures and have a decent camera, you could sell your photos and earn money. Photography can take you down many different avenues, such as weddings, family portraits, scenery, and stock photos.
For the latter two, you could sell your images separately or as a collection. Simply submit your photos to places like Shutterstock and you could earn a nice passive income.
Here's a list of some of the best places to sell your photos online.
Wrapping It Up
There are tons of money-making opportunities online, but which one you choose will depend on your skills and experience. We've given more than 20 of the best online business ideas to help you get started. Although most of the options need little to no investment, you should still make sure it fits within your budget.
If you have any online business ideas or questions, pop them in the comment section below. If you're trying to earn money online for a charity instead, check you our roundup of the best WordPress donation plugins. Thank you for reading.