Asking for donations is a brilliant way of gathering funds. Whether you're standing for a philanthropic cause or you're a blogger who needs funding, there are generous people willing to have your back.
But let's face it:
Manually reaching out to donors is both difficult and time-consuming.
Thankfully, you can automate the donation process if your site is built on WordPress.
With a WordPress donation plugin, donors can easily and quickly transfer money to you.
The not-so-good thing, however, is the plethora of available donation plugins.
So if you have no idea which WordPress donation plugin is worth going for, here's a list that will come to your rescue.
1. Charitable

First is this free donation plugin with no setup costs. It is developer-friendly and accepts offline donations.
Donations are transferred through different payment gateways including Authorize.Net, Stripe, PayUMoney, and PayFast.
You can use it immediately. In less than five minutes, you can create unlimited customizable fundraiser campaigns!
2. Donation Manager Pro

Up next is this paid ($19) donation plugin. It stands out because it encourages donors to include their names every time they donate.
Like Charitable, it's also easy to use. And you can translate the plugin into any language.
This plugin accepts six payment gateways. You can receive donations through AlertPay/Payza, PayPal, Authorize.Net, Skrill, EgoPay, and InterKassa.
Download Donation Manager Pro here.
3. GiveWP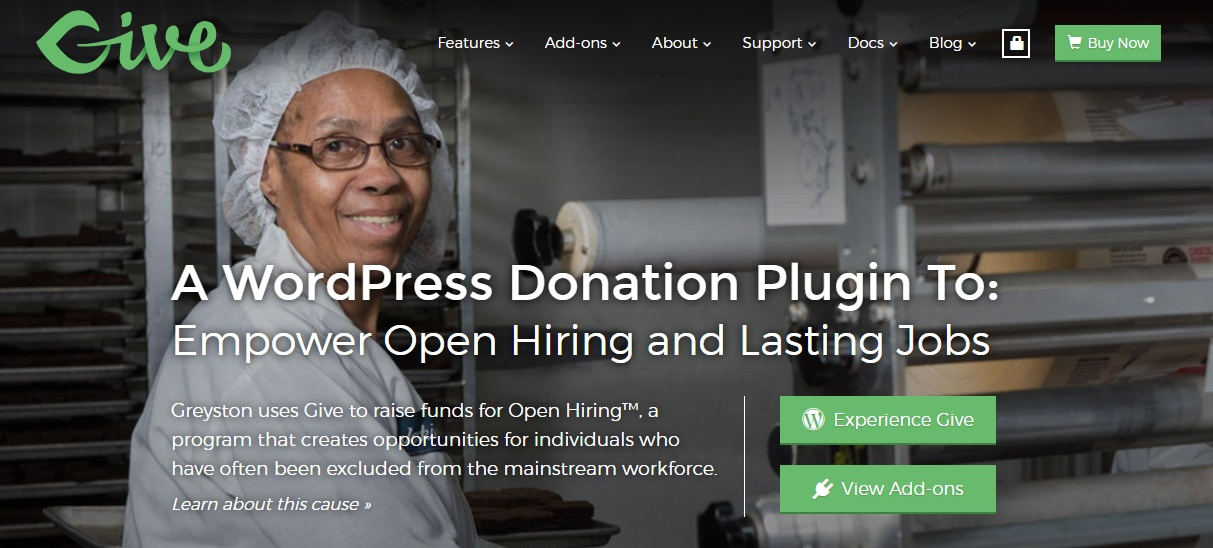 WordImpress developed this free WordPress donation plugin. It's intuitive and actively supported.
Using it is hassle-free. It's simple, flexible, and highly customizable. The plugin features none of the fancy designs that complicate the donation process.
GiveWP accepts donations via PayPal, Authorize.Net, Stripe.
It offers a growing number of add-ons to improve your website's donation experience.
4. Donation Content Locker

Then there's this paid ($16) donation plugin that categorizes content.
It protects important content with shortcodes. And if visitors want to view the hidden information, they simply make a donation.
What makes it unique is its WYSIWYG editor. You can edit the content of your donation box and see the results live.
It supports Payza/AlertPay, PayPal, Authorize.Net, and InterKassa.
Download Donation Content Locker here.
5. Seamless Donations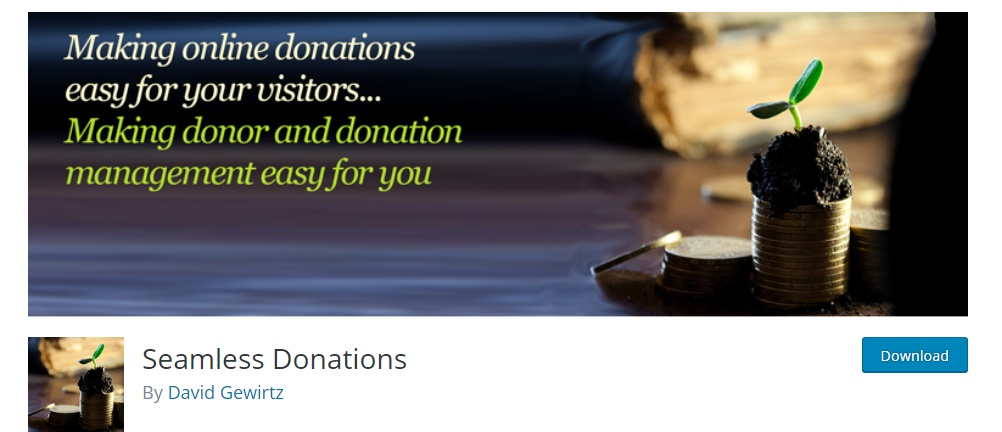 Another outstanding donation plugin is this free tool brought to you by David Gewirtz.
It features a checkbox that gives donors the choice of automatically repeating their donations. This is an incredible time-saver for donors who truly believe in your cause.
As its name suggests, it makes the donation process seamless. It's easy to install and use. Within five minutes, a donor can use it to transfer an amount via his PayPal account.
Download Seamless Donations here.
6. PayPal Donations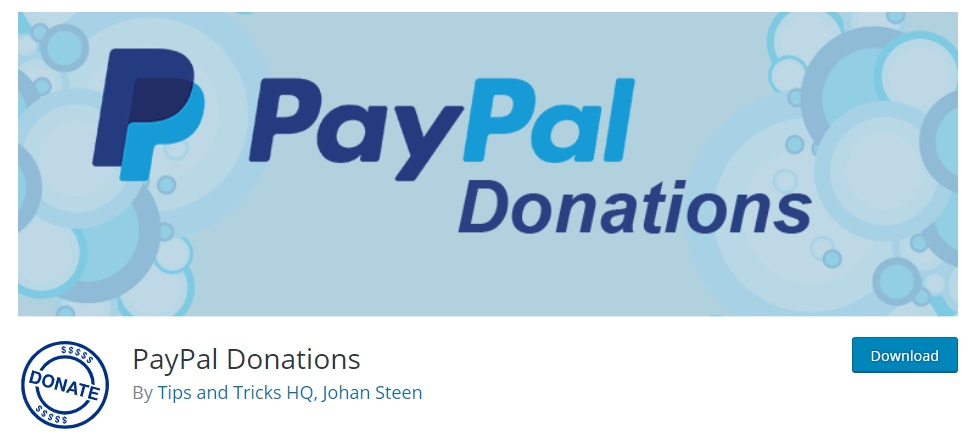 Next is this free plugin with PayPal's label all over it. It adds a shortcode and a sidebar widget to your WordPress site.
Because of it, donors with PayPal accounts can support your cause almost instantly.
It grants convenience to you, too. You can use it immediately once you're done setting up your PayPal ID and other optional settings.
It's customizable, too. You can choose which donation buttons to use, the localization of donation buttons, and currency.
Download PayPal Donations here.
7. Donations Made Easy – Smart Donations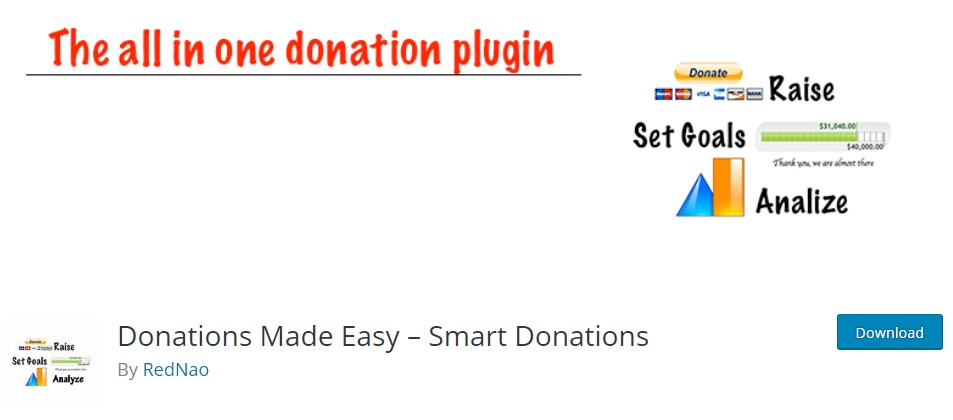 This free all-in-one donation plugin also deserves a spot in this list because of its smart approach to the donation process.
It supports the classic way of accepting donations by featuring a classic PayPal button. When visitors click this button, they will be routed to a PayPal page where they can specify their donations.
It also privileges you to create different donations, set your goals, monitor results, and create thank you emails.
At the moment, it supports PayPal, Stripe, and other styles of donations.
Download Donations Made Easy – Smart Donations here.
8. Donation Thermometer
Next up is this free WordPress donation plugin by Henry Patton. It works by using a shortcode to display thermometers on your website.
These visually appealing thermometers are effective because they display useful information such as the amount and percentage of raised funds.
You can customize them so they'll blend in seamlessly with your site's theme. You can choose colors, display/hide target, and currency symbols.
Download Donation Thermometer here.
9. Digital Paybox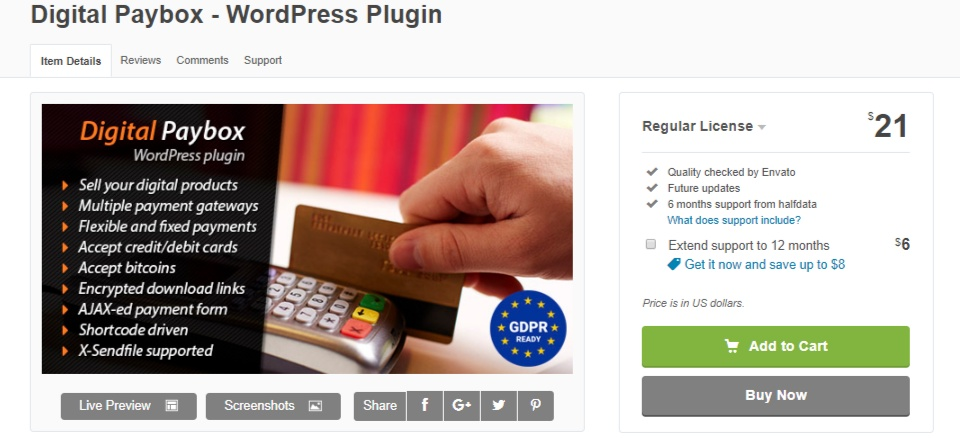 Then there's this paid GDPR-ready donation plugin, formerly known as Donate & Download, for $21.
It features a modern and responsive design, which makes for a straightforward system.
Its ability to accept Bitcoin makes it different from the rest. Donors can forward Bitcoins through BitPay.
It also supports AlertPay/Payza, PayPal, Authorize.Net, Skrill, EgoPay, PerfectMoney, InterKassa, and Stripe.
10. Donor Box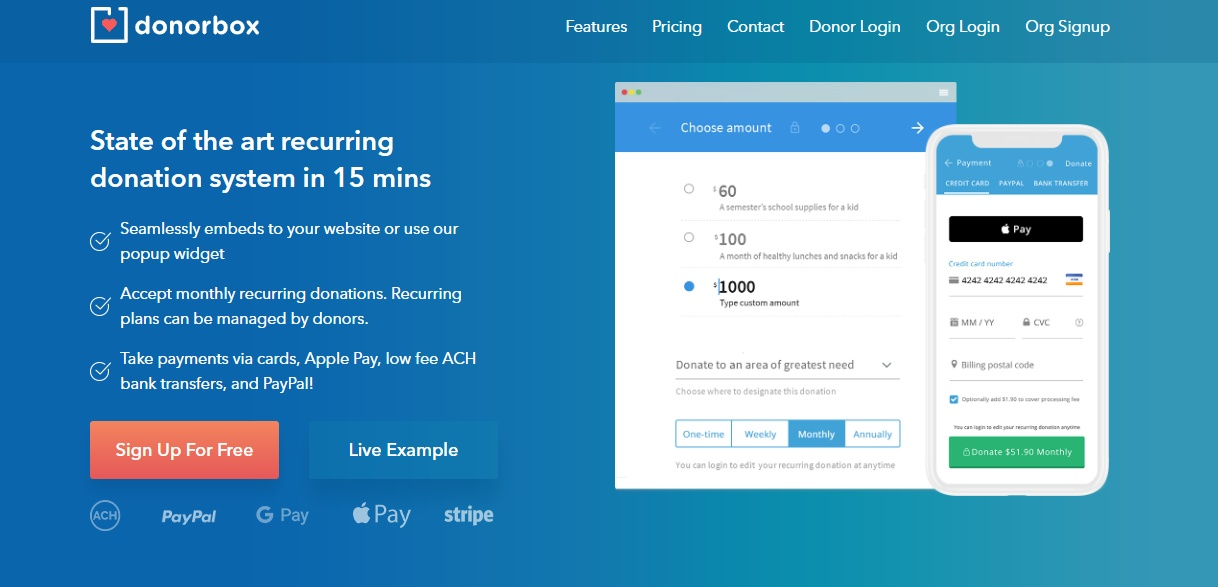 This free plugin is next. It's free — but only if you don't receive more than $1,000 in donations per month.
Donorbox is a simple yet powerful tool that attracts recurring donors. It features an optimized donation system you can set up in just 15 minutes.
The plugin is also customizable. You can pick colors, set custom amounts, translate it to some local languages, and integrate employer donation matching.
You can accept donations through PayPal, Google Pay, Apple Pay, ACH, and Stripe.
11. Custom Post Donations

This free donation plugin acts as three PayPal plugins in one! It comes with a standard PayPal form and forms with customizable amounts.
With it, you can create custom donation forms and embed them on your pages and posts.
It's simple and easy to use. You can access it from the sidebar.
Upgrading to its premium version lets you accept donations in multiple currencies.
Download Custom Post Donations here.
Conclusion
So these are 11 outstanding WordPress donation plugins. It's up to you to choose the best one.
Donation Manager Pro is a great choice if you want donors to see their names every time they donate. And if you're into goal-setting, go for Donations Made Easy – Smart Donations.
In case you're not budget-conscious, Donation Content Locker and other paid plugins are great choices. On the flip side, free plugins like GiveWP are also as great if you're not keen on the idea of shelling out cash.