Deciding on the best WordPress hosting solution for your new website isn't always easy. But once you know what to look for, it's a piece of cake.
There are many WordPress web hosting options out there t pick from. But even when you do settle on a web host, there's always the challenge of then knowing which type of web hosting you should invest in.
If you've set out to start a WordPress blog, you're in luck. Today, we're going to take a look at how to choose the best WordPress hosting for your website so that you can achieve your dreams. Whether that be to grow a large following or make a lot of money online with an eCommerce shop, it all starts with a good web host.
Since there's a lot that goes into choosing WordPress hosting, we've created a table of contents to help you out. So, start at the beginning or jump ahead – the choice is yours.
What is WordPress Hosting?
Web hosting is where your website's data lives on the internet. Without it, people would not be able to visit your site or view your content. With it, a web hosting provider stores your site's data and files for you on a server they own and you pay a monthly fee.
WordPress web hosting is hosting that is optimized for WordPress websites. The servers are designed to handle WordPress sites, including the type of data, files, media, and content often found on the WordPress content management system (CMS). They also load blazing fast and remain secure so your site is secure from cybercrime.
Lastly, when you invest in WordPress web hosting, you can easily access and manage both your hosting account and WordPress site from the control panel offered by your hosting provider.
Do You Need WordPress Web Hosting?
If you have a self-hosted WordPress website, you're going to need WordPress web hosting.
Be sure to check out this detailed comparison of WordPress.org vs WordPress.com to make sure you choose the right platform for your needs.
When you use the self-hosted WordPress.org platform, you're responsible for buying and registering a domain name and investing in web hosting to store your site's data.
That said, there are many different types of web hosting you can use for your WordPress website.
So, if you're new to WordPress, the first step in choosing the best WordPress hosting is to familiarize yourself with the different types of web hosting available.
Type of Web Hosting Services
Shared Hosting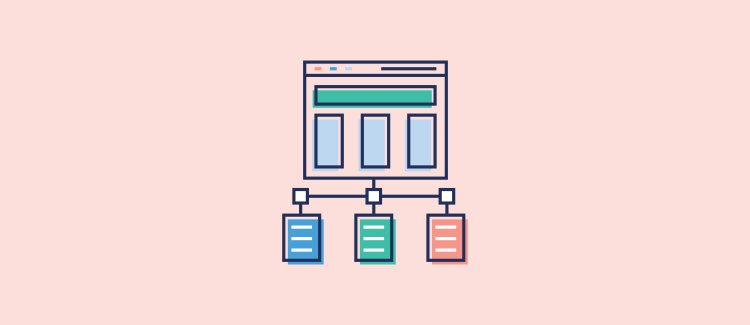 This is one of the most popular forms of web hosting in the market. It's also considered the most affordable option and is perfect for those on a tight budget or those just starting out.
With shared web hosting, your data is stored on a single server along with hundreds of other website owners' data. All the resources on the server are shared. Because of this, the savings are passed down to the customer in the form of cheap WordPress hosting.
Most beginner website owners can benefit from investing in shared web hosting. That said, it's important to be aware of the disadvantages sharing a server with other site owners comes with:
Since the resources are shared, if one site uses more than their 'fair share,' the other sites suffer
If there's a security issue with one site on a server, all other sites on the server risk becoming compromised
There is not a lot of room to scale because of the shared resource environment
With all sites on a server pulling from the same pool of resources, speed and performance can suffer
You lack control over the server settings
If you are new to owning a website and are in need of some basic web hosting, shared hosting is a great way to get started. However, if you plan to grow, you're going to need to upgrade to another type of web hosting before you know it.
Pros
Cheap WordPress hosting for those on a budget
Plenty of hosting providers to choose from
Easy to manage both hosting account and websites
Many shared web hosts have a one-click option for installing WordPress
Cons
No room to scale due to limited resources
Upgrading can become expensive
Shared servers usually mean slower site speed
Our Recommendation
We recommend Bluehost for those looking for a reliable and affordable shared hosting provider.  It comes with features such as 24/7 customer support, built-in security measures, an easy to use cPanel, one-click WordPress installations, and even free CDN services.
Runners up: SiteGround, A2 Hosting
Virtual Private Server (VPS) Hosting
Virtual Private Server (VPS) hosting is one step up from shared hosting. This type of web hosting is most suitable for those running eCommerce shops or those with sites that continue to grow and demand more resources.
With VPS hosting, you are allotted a certain amount of resources that are all yours. Unlike shared hosting, with VPS hosting you never have to share your resources or worry about another website using more than their 'fair share.' Not to mention, any security breaches that happen to other websites will never affect yours because everything is completely separated, despite sharing a server with others.
Since you have your own space on a physical server with VPS, you also maintain more server control. This is because the changes you make will not affect other site owners and vice versa. This is a great feature for web developers looking to build many websites.
Lastly, VPS hosting remains one of the most affordable WordPress hosting solutions in the market for those looking to grow.
Pros
More control over server set up and access to own resources
Flexibility to install software as you please
Affordability that shared hosting provides plus room to grow
Support for websites with increasing traffic
Cons
Share a physical server with others, despite not having to share resources
Might require investment in managed VPS hosting if you lack basic technical skills
Our Recommendation
We recommend Dreamhost for those in need of VPS hosting for their WordPress website. It comes with features like an unlimited number of resources to power your site, an impressive 100% uptime guarantee, a free domain name, and one-click WordPress installations, all of which make running a website a cinch and growing your site even easier.
Runner up: HostGator
Cloud Hosting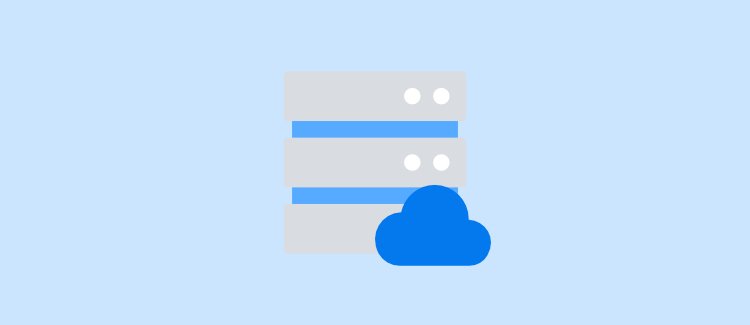 Cloud hosting is much like VPS hosting because of its ability to scale as your site grows. However, instead of pulling resources from a physical server (which has limits) you have access to an unlimited number of resources thanks to the network of servers that provide resources to website owners using cloud hosting.
Another great advantage to investing in cloud hosting is that it can thwart most security issues, including DDoS attacks that try to take down hundreds, if not thousands of websites at a time by overloading the servers that store their data. This is because with cloud hosting, if one server goes down, another one just picks up the slack.
Pros
Unlimited resources and ability to scale
No need to worry about DDoS attacks
Pay-as-you-go model so you only pay for what you need
Perfect for all website sizes from small to enterprise level
Cons
Not the cheapest option when it comes to web hosting
Our Recommendation
We recommend WP Engine to those in need of highly scalable cloud web hosting. WP Engine is known for having stellar customer service, exceptional security and speed features, and only managed WordPress hosting plans, meaning the team behind the company are WordPress experts.
Check out this exclusive WP Engine coupon and get 20% OFF your hosting purchase.
Dedicated Hosting
With dedicated hosting, you rent the server itself and the place that stores the server for safekeeping. As a result, your website and all its data is stored on the server all by itself. This means you never have to worry about sharing resources or physical space with any other website owner.
This type of WordPress web hosting is meant for those with well-established and highly trafficked websites that require a lot of resources and powerful features. As such, it is the most expensive type of web hosting on this list.
If you invest in dedicated web hosting, you'll need to have a specific set of technical skills since you're responsible for the hardware. In other words, if your server crashes, it's on you to fix it. And until you do, your website will remain down and unseen by site visitors.
Pros
Plenty of resources available and room to scale
Freedom to customize everything as you see fit (e.g., operating system, RAM, etc.)
Fast loading times and superior performance
Cons
Requires technical knowledge
Is very expensive
Our Recommendation
We recommend InMotion Hosting if you're in need of dedicated web hosting. It comes with features like managed hosting (so you don't have to do everything yourself), both cPanel and WHM for managing your account, sites, and more, and plenty of built-in security measures to make sure your server is safe and secure from outside attack.
Check out this exclusive InMotion Hosting coupon and get 40% OFF your hosting purchase.
Runner up: Liquid Web
Managed WordPress Hosting
Managed WordPress hosting is a little different than the previous types of hosting we've discussed. With managed WordPress hosting, everything is taken care of for you, leaving you free to concentrate on other things such as writing, marketing, and creating products.
For example, with the right managed WordPress host, you'll enjoy:
Software updates
Site backups
Server speed optimization
WordPress ready security features
Exceptional customer support and WordPress expertise
The only drawback to using managed WordPress hosting is that it can be quite expensive. That said, you get what you pay for, and with managed WordPress hosting you get a lot. Lastly, you cannot change content management systems (e.g., from WordPress to Joomla) when you invest in managed WordPress hosting.
Pros
Makes managing a WordPress site easy
Expert WordPress support on hand to help
WordPress optimized servers and security features
Routine site backups and updates
Cons
Can become expensive, especially as your site scales
No ability to change content management systems
Our Recommendation
We recommend WP Engine when it comes to managed WordPress hosting. The team at WP Engine is knowledgeable about WordPress (that's all they do), and the features you get are amazing. For example, free site migrations, scalability, uptime guarantees, free CDN services, and generous resource limits provide you everything you need to run a successful WordPress website.
Check out this exclusive WP Engine coupon and get 20% OFF your hosting purchase.
Runners up: SiteGround, Flywheel, Kinsta, Pagely
Features to Look For in Web Hosting
After you've decided which type of website hosting you'll need for your WordPress website, you'll need to narrow the hosting provider options down. This is best done by knowing which features to look for, so you choose a web host that comes with everything you need to be successful.
Built-in security measures like web application firewalls, malware scanning and removal, free SSL certificates, and offsite backups that are easily accessible
Scalability and resources that grow with your site
Domain management tools for managing multiple websites from a single interface (including multiple domains and subdomains)
An easy to use control panel (cPanel or similar)
Speed and performance features such as built-in caching solutions, PHP 7 support, and free CDN services
Uptime guarantees and compensation for downtime
Email hosting, built-in spam solutions, and 24/7 email support
Domain name registrations for easy renewal with web hosting services
Exceptional customer support such as 24/7 live chat, phone, email, and ticket systems
Of course, there's a lot more to be on the lookout for when choosing the best WordPress hosting solution for your new website. And everyone has their own individual needs. That said, the best WordPress hosting solutions will have all of the above-mentioned things at a price that fits your budget.
WordPress Web Hosting to Avoid
It can be incredibly tempting when first starting out to go for the cheapest web hosting options available. However, it's worth considering the reputation of the hosts you're looking at and doing a little research. Especially since so many reliable WordPress hosting solutions out there are offered at such low monthly prices.
One type of web hosting you should always avoid is the free kind. Free web hosting solutions offer nearly zero customization of your WordPress installations. Plus there are strict limits on how you can monetize your website when you use free WordPress hosting.
Wrapping Up
In the end, choosing the best WordPress hosting for your new website isn't all that hard. So long as you know what your goals are, the type of web hosting your need, and what features you have to have, there are plenty of really great WordPress hosting companies to choose from.
Once you have your WordPress site up and running, it's time to look into ranking well in search results so you can begin driving traffic to your site and converting people as subscribers, customers, and so much more. So, check out this comprehensive guide to SEO link building and start building credibility for your brand new website.
How did you decide which WordPress web hosting provider to invest in when you started a new WordPress site? We'd love to hear your tips in the comments below!