Knowing which eCommerce platform to use is tough. That's why we have this WooCommerce vs Shopify showdown to help you choose.
Starting an eCommerce store is now one of the best ways to rake in the dough.
In 2018 alone, 1.8 billion people purchased products online. Clearly, the internet is a great place to sell your goods.
Moreover, 22% of global retail sales are projected to be online by 2023.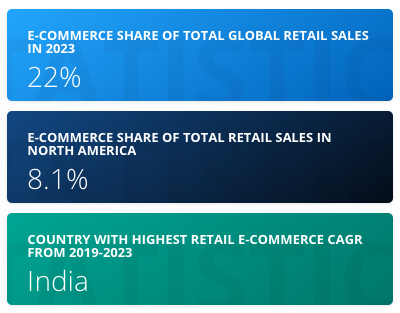 However, to set up your own store, you need the best eCommerce platforms.
WooCommerce vs Shopify are the two biggest names that come to mind. They both are, without a doubt, two of the most successful platforms in the market today. 
If you're confused between the two and want to choose the one that aligns the best with your business, then it's essential to know them in-depth.
So check out this in-depth review on WooCommerce vs. Shopify to make an informed choice.
To help you out, we've created a table of contents so you can jump ahead if you want:
WooCommerce vs. Shopify: Overview
Shopify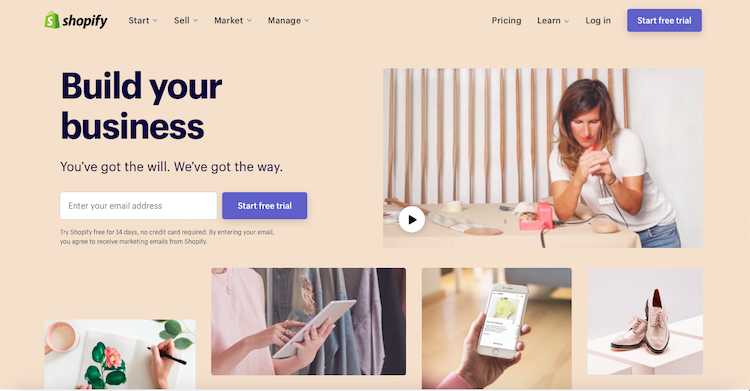 Designed as a holistic platform for eCommerce and a retail Point-of-Sale (POS) system, Shopify can perform a wide range of activities like payments, marketing, customer engagement, data analytics, visualization, and more.
As of 2018, this platform was used by more than 1,000,000 businesses across 1,770 countries in the world.
In 2016, 33% of all Americans purchased products from a Shopify powered eCommerce store.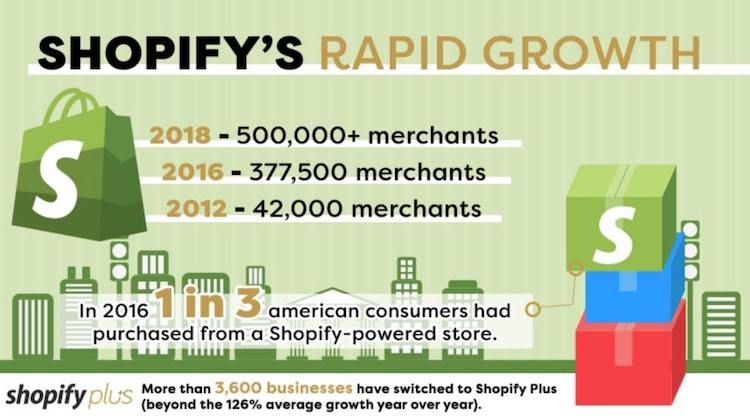 WooCommerce
WooCommerce is an open-source, highly customizable eCommerce platform widely used all over the world.
It provides the user with a very powerful Content Management System (CMS), which can cater to any business needs that you may have.
According to statistics, WooCommerce powers 26% of the world's top websites. 
As of now, WooCommerce hosts 3,317,205 live websites. The good news is that it provides customer service in 50 different languages, which further adds to its flexibility.
So, now that you know a bit about WooCommerce vs Shopify, let's take a look at a breakdown of all the features of both to help you choose the perfect eCommerce platform for your business. 
1. Ease of Use
One of the major reasons for choosing one platform over the other is the ease of use and user-friendliness. The good thing is that both WooCommerce vs Shopify are quite easy to use.
Shopify
Shopify is a fully hosted platform. It takes care of all your needs, including hosting, security patch updates, new version updates, downloads, and more. 
You don't even have to download any software or application. All you have to do is simply log in to your account from a web browser.
On top of that, since Shopify provides you with a wide range of video tutorials, learning how to use the platform is a cinch.
Additional bonuses include the availability of an extensive collection of themes and a drag-and-drop enabled interface.
Plus, you can manage everything from a simple dashboard.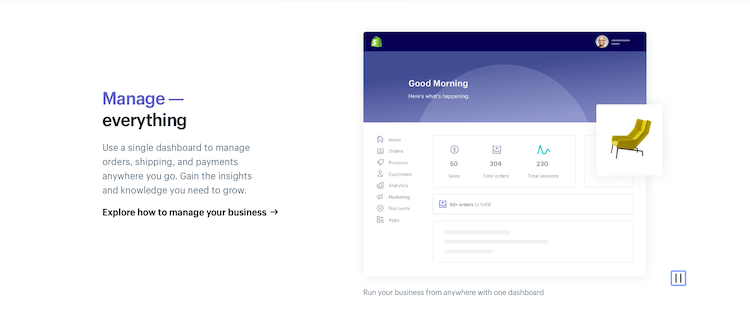 WooCommerce
WooCommerce, on the other hand, is a self-hosted platform. That means you have to take care of everything yourself.
Unlike Shopify, you have to invest in web hosting (after creating a WordPress site) and a domain name. Plus, you have to manually track updates, regularly perform software and security patch updates and downloads, and more.
To use WooCommerce, you also need to download and set up the plugin on your WordPress site. However, with access to more than 50,000 free and paid WordPress plugins, as well as high-quality WooCommerce themes, the platform enables a high level of automation. 
Moreover, WooCommerce lets you make endless changes. And it's super easy to use. 
That said, WooCommerce doesn't offer drag and drop feature as of yet. And a beginner might find the platform challenging at first because there are so many features.
However, there are tons of helpful tutorials to help you out.
2. Third-Party Integrations
Any eCommerce platform requires integrations and add-ons to enable scalability and smooth functioning.
Shopify
Shopify provides excellent third-party integrations and add-ons. When you use Shopify, you can purchase any app you want from their built-in app store, which houses thousands of apps.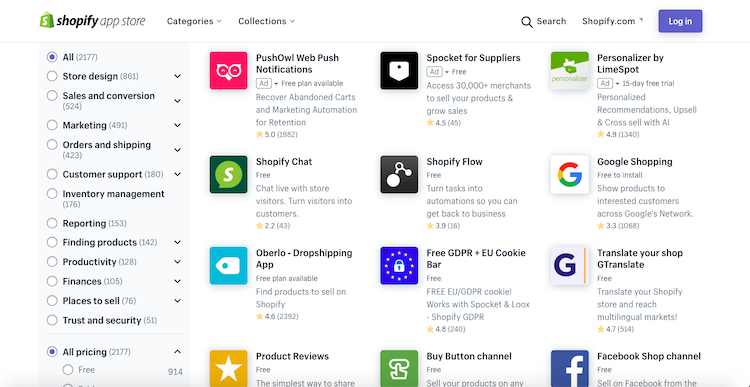 For instance, integrations with apps like Facebook help you take care of customer engagement and marketing.
You can also choose from other apps like Hubspot for CRM, SAP enterprise resource planning (CRM), Workday for financial management, and more.
WooCommerce
WooCommerce isn't too far behind when it comes to third-party integrations.
For instance, you have access to hundreds of free and paid integration options, spanning logistical and technical needs.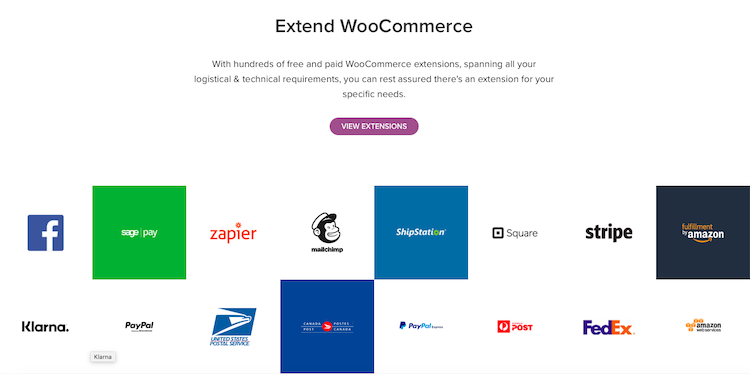 With the high degree of customization it offers, you can also add apps like extra payment gateways, marketing, and enterprise resource planning (ERP). 
Moreover, you can even integrate it with applications like Twitter, LinkedIn, Pinterest, and even Mailchimp for your email marketing needs.
3. Dropshipping Capabilities
Dropshipping has emerged as one of the easiest ways to make money online.
Many professionals are gravitating towards the dropshipping model, which is way more straightforward and affordable than the regular eCommerce model. 
Here's a simple breakdown of the dropshipping model: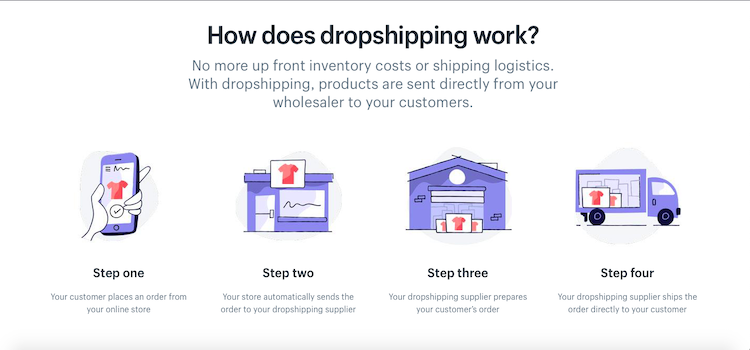 When it comes to our WooCommerce vs Shopify comparison, both provide powerful dropshipping integrations.
Shopify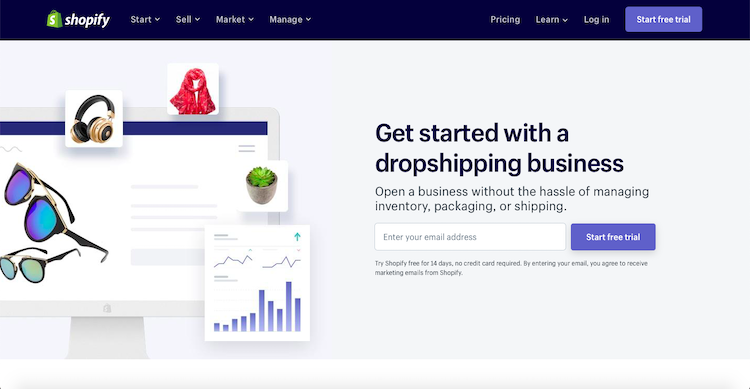 Shopify provides a similar front-end for your dropshipping store as a regular eCommerce shop. In fact, the user-interface of a dropshipping site is almost always similar to that of a traditional eCommerce site.
However, once the customer browses the products and places the order on your website, Shopify makes sure the proper manufacturer/vendor is notified.
The platform is integrated with many reputable dropshipping players, including AliExpress, Oberlo, and more.
While Shopify gives you access to the best marketplaces, most of these dropshipping apps ask for a membership fee. Many of them also charge additional shipping charges. This can prove costly as your eCommerce site begins to grow.
WooCommerce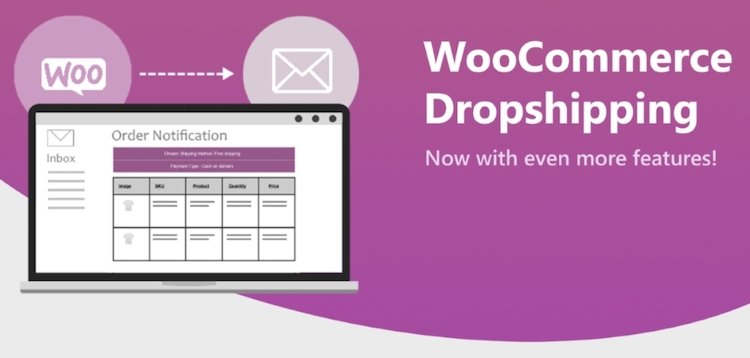 WooCommerce allows you to easily set up your own dropshipping marketplace, where you can stock products from different vendors and sell them.
With this add-on, you may have to fulfill minimum order requirements for suppliers and vendors for delivery. The good news is you can adjust the prices accordingly so you generate a profit. 
WooCommerce dropshipping also provides various perks like:
End to end management of the dropshipping store
Automatic notification of suppliers upon purchase
Quick import of inventory per supplier
Assigning inventory to specific suppliers
4. Scalability
Scalability is another essential consideration while choosing the right platform. After all, you want to trust your platform can keep up with your growth.
Shopify
When you use Shopify, everything is already taken care of for you since it's a fully hosted solution. 
With a growing business, you need more integrations, better speed and customer support, security, regular upgrades, updates, and more.
Shopify enables you to easily manage all of this by allowing you to upgrade your plans as your business gets bigger. 
Although the plans get pricier, they meet all your business needs on account of excellent scalability. In fact, you'll never have to worry about missing out on any detail, no matter how big your eCommerce shop grows.
WooCommerce
WooCommerce is a self-hosted platform, which means that unlike Shopify, you have to take care of everything as your business grows.
However, as your business reaches new heights, WooCommerce scales with ease. You can personalize your account, keep the things you need, and do away with the things that you don't.
In fact, some of the biggest brands in the world power their sites with the WordPress CMS and use WooCommerce to run their online shops.
With WooCommerce, you also get access to industry experts who can help you create the platform just the way you need.
5. Customer Support
Any time you use a platform to power your online shop, you're going to need access to stellar customer support.
After all, do you think your customers will wait around for you to fix your site in the case of a problem?
Absolutely not! 
Instead, they'll simply move on to another eCommerce store that provides them with what they need. 
Let's see how this WooCommerce vs Shopify battle fares in terms of customer support. 
Shopify
Again, since Shopify is a fully hosted platform, its staff makes sure to keep the customer service up and running at all times. In fact, Shopify provides impressive 24/7 customer support via:
Live chat
Email
Phone
Ticket system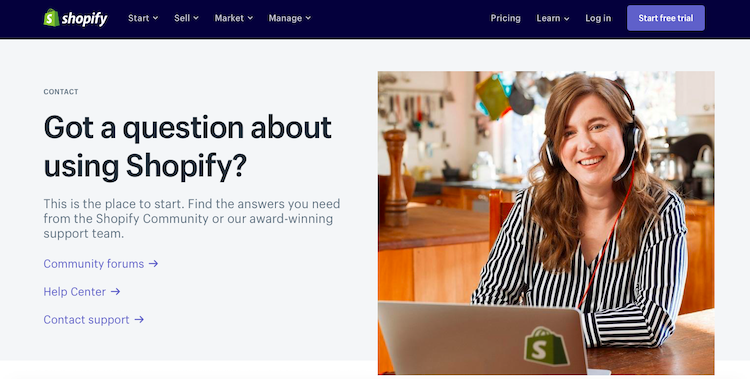 Other than this, Shopify comes with an extensive range of tutorial videos to help you out. 
They also have active community forums where like-minded users can talk about anything from web design to security issues.
Lastly, you can get in touch with Shopify's customer support team via social media. Keep in mind, however, Shopify doesn't provide customer support for third-party integrations and apps.
WooCommerce
WooCommerce is a self-hosted platform, so there are limitations to the type of support you can get from WooCommerce developers.
That said, WooCommerce does provide customer support for the maintenance of third-party applications and integrations, unlike Shopify.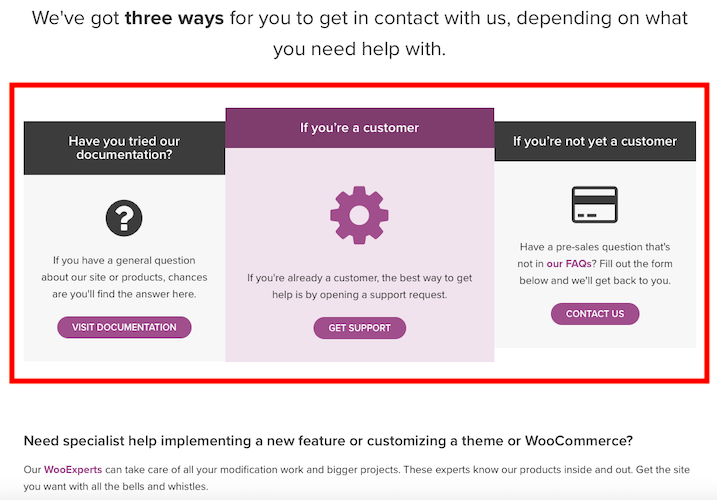 In addition, you can access WooCommerce help via:
Email
Ticket system
Community forums
Extensive written and video tutorials
Unfortunately, WooCommerce doesn't have 24/7 customer support via phone and live chat, which may be a drawback in the case of an emergency.
6. Pricing
No matter how impressive the features are, it won't make much difference if the price is out of your budget. 
Here's a comparison between the pricing plans of both WooCommerce vs Shopify.
Shopify
You have access to three pricing plans, including the 'Basic' plan for $29, the 'Shopify' plan for $79, and the 'Advanced' plan for $299, all paid monthly. 
All the plans come with additional features like a 14-day free trial, SSL certificate, domain name, and web hosting.

WooCommerce
WooCommerce is one of the few eCommerce platforms in the market today that are absolutely free to use.
However, you have to pay for additional features like the domain name, web hosting, themes, and SSL certificates.
That said, there are many high-quality and affordable web hosting providers like BlueHost and SiteGround available for those looking to use WooCommerce to power their online shop.
WooCommerce vs Shopify: Wrapping Up
And there you have it! A WooCommerce vs. Shopify comparison to help you make a more informed decision about which eCommerce platform to use.
And to help you out even more, here's a quick breakdown of both WooCommerce vs Shopify: 
| | | |
| --- | --- | --- |
| Features | Shopify | WooCommerce |
| Ease of use | The fully hosted platform enhances the user experience | Self-hosted platform with thousands of plugins available |
| Integrations | Provides excellent integrations with a wide range of applications | Offers hundreds of technical and logistical app integrations |
| Dropshipping | Allows you access to the best dropshipping marketplaces | Is highly customizable, allows you to create your own marketplace where vendors can sell |
| Scalability | Easily scalable since its fully hosted | Highly scalable |
| Customer support | 24/7 customer support via phone, email, tickets, and live chat. Also has a wide range of video tutorials | There's a community forum, video tutorials, email and ticket support, but no phone or chat |
| Payments and pricing | Three plans priced at $29, $79 and $299 paid monthly, with a 14-day free trial | The platform is free to use, but you have to pay for domain names, some themes, and SSL certificates  |
| Market share | 22% for the top 1 million websites | 18% for the top 1 million websites |
In the end, every business is different. When choosing an eCommerce platform to use, it's important you look at budget, long and short-term goals, scalability, ease of use, and various third-party integrations, among other things.
Have you decided you want to use WooCommerce to power your online shop? Make sure to check out these helpful WooCommerce lead generation tips to help you drive traffic to your site that converts.
Have you ever used WooCommerce or Shopify? Why did you choose the platform you did? We'd love to hear all about it in the comments below!