Weebly is one of the most popular website builder platforms, with more than 50 million websites under its belt. You can build any kind of website, whether for a small business, portfolio, blog, or something more personal without the need for any design or coding knowledge. Whatever you create with Weebly will be cradled by fantastic features and apps to help your website grow.
In this article, we'll go through what Weebly is and how it compares to WordPress.org. Then, we'll list some of the best examples of websites using Weebly site builder.
What Is Weebly?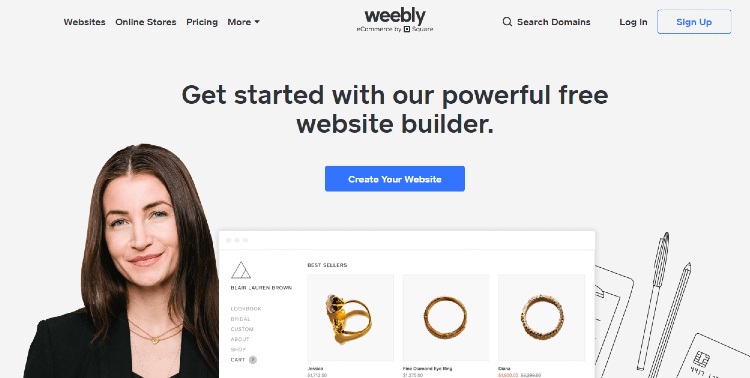 Weebly is a website builder that makes everything involved with creating a website easy. Anyone can build a website with Weebly. You don't need to have technical knowledge or previous website building experience. Weebly provides you with everything you need to make an appealing and successful website, all in one place.
It's is fantastic for creating portfolios, small businesses, blogs, eCommerce stores, and much more. Weebly websites are responsive, attractive, and best of all, you don't need to have any experience in coding. It has both free and paid plans, making it accessible to any budget.
How Does Weebly Compare to WordPress?
We can't ignore the stronghold of WordPress in the world of website creation. According to statistics, around 35% of the internet is powered by WordPress. But that doesn't mean you should choose WordPress over Weebly. 
WordPress is a great platform for building a website and it offers a ton of freedom for creating what you want. There are tens of thousands of WordPress plugins available, too, and they allow you to add even more features and functionality to your website.
However, WordPress requires a bit more technical know-how to create a website, so if you're completely new to it, that could be a steep learning curve.
Weebly, on the other hand, is super easy to use. It includes a drag and drop editor, lots of themes to choose from, image galleries, and much more. Everything you need is in one place and it's set up so that features are easy to find and add. It's a great tool for beginners, but experienced website builders will be just as impressed.
Here's a quick table to compare both platforms:
| | | |
| --- | --- | --- |
| | Weebly | WordPress |
| Ease of Use | ✅ Weebly is easy to use, even for beginners. There's not much of a learning curve involved. | ❌ WordPress requires some technical knowledge and can be overwhelming for beginners. It requires a learning curve. |
| Customization | ❌ Although you can customize your Weebly website to how you want it, you are limited to what the Weebly builder has to offer. | ✅ WordPress offers more customization through thousands of plugins offering new features and tools. |
| SEO | ✅ Weebly lets you configure SEO optimization. | ✅ WordPress has built-in SEO tools. Plus, you can install other useful SEO plugins. |
| Pricing | ✅ Weebly has a free plan, but there are pain plans, too, which will add up over time. | ✅ WordPress is free, but you need to pay for hosting and a domain name. Plus, some plugins, themes, etc, are paid. |
| Support | ✅ Weebly has 24/7 support. | ❌ WordPress has a community forum, but no dedicated support. |
The Best Examples of Websites Using Weebly
We've scraped together some of the best examples of websites that have been made using the Weebly site builder so you can see just how good it is. 
Disclaimer: The following websites were checked at the time of writing, so if you find that a website no longer exists or has moved to a different platform, let us know in the comment section, and we'll remove it. Thanks.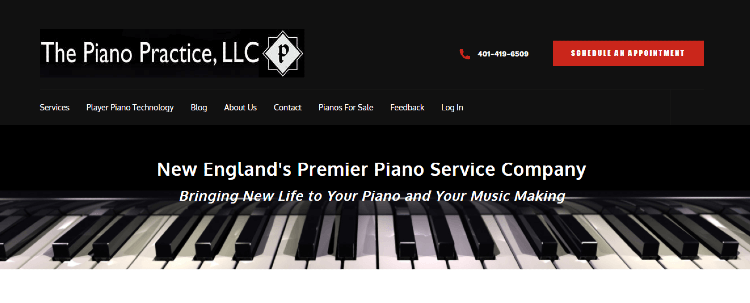 The Piano Practice, LLC, offers tuning, servicing, restoration, and repairs in the Boston and Providence/Rhode Island areas. Its website is clean and practical, with a clear navigation menu. There's also a blog and even a small eCommerce section where they sell pianos. Its contact page includes a map widget and visitors can also schedule an appointment.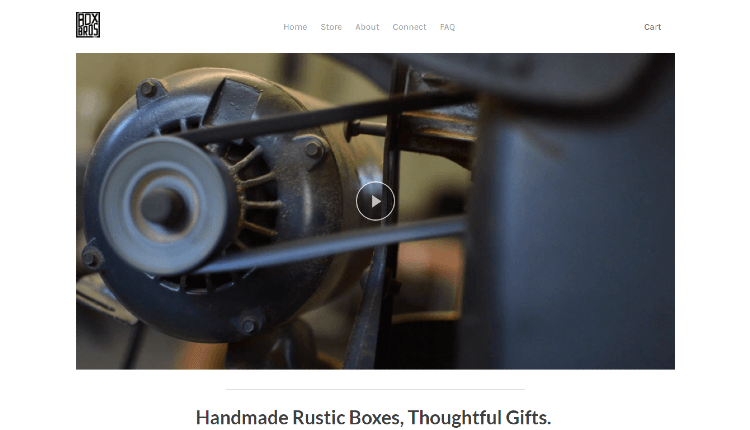 The Box Bros website has a minimalistic impression. Its beautiful photography and simplicity make it a pleasant experience. A menu at the top also makes it easy to navigate to the page you want. Even the store section is minimal, but you still have all of the information you need to make a good purchase decision.
Wetalkmoney offers guidance in personal finances. Its website uses large images and clear text to showcase its expertise and services. You can contact them and there's even an option to schedule a call. There's also a pop-up window offering a free download of their eBook.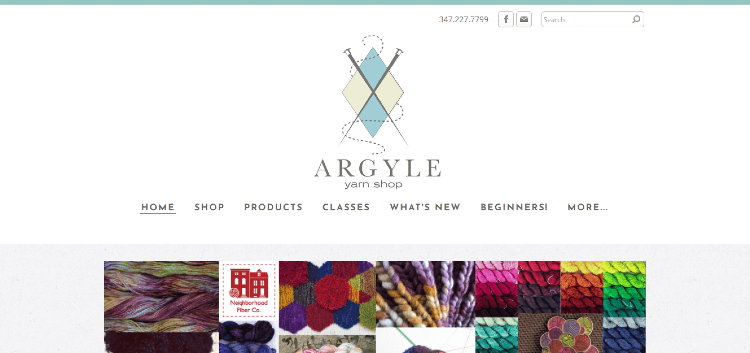 Argyle Yarn Shop does exactly what it says on the tin — it sells yarn. The website showcases the store's products and also includes an eCommerce store. You can also register for classes, buy gift cards, and more. But it's not overwhelming. It's nicely laid out and displays contact information with a search bar at the top for customers looking for something specific.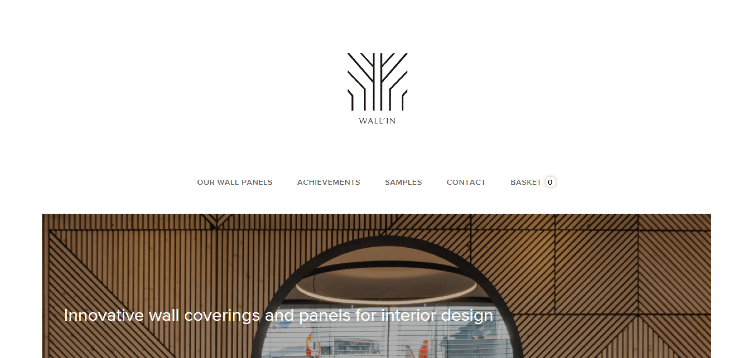 Wall'in is a French interior design service. Its website showcases unique interior designs and solutions, and also includes eCommerce features that allow customers to purchase straight from the website. It uses a simple navigation menu at the top and a boxed approach to showcasing products. Users can then click on the products for more information and options.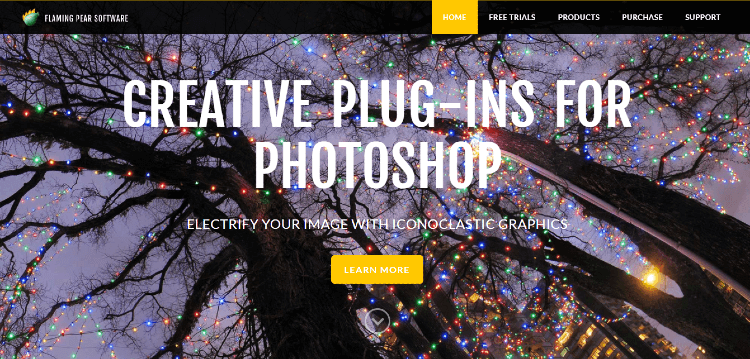 Flaming Pear Software offers creative plugins for Photoshop and uses its website to showcase its products. A simple navigation menu is at the top with a drop-down element to show all of the products available. Customers can download a free trial of the plugins straight from the website.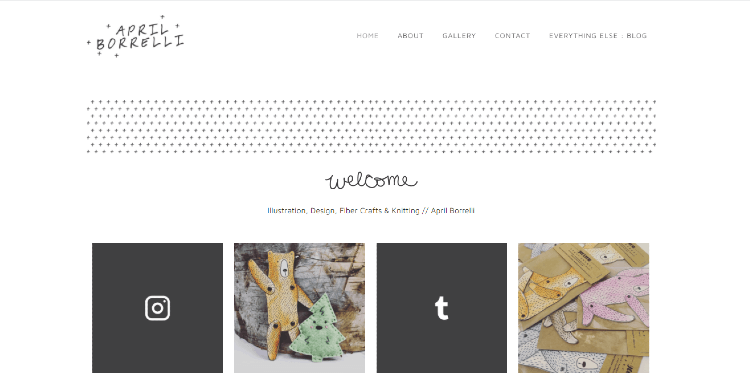 April Borrelli is an artist and designer, and she uses her website to showcase her work and social media accounts. It is a clean looking website that includes her blog and gallery, among other sections.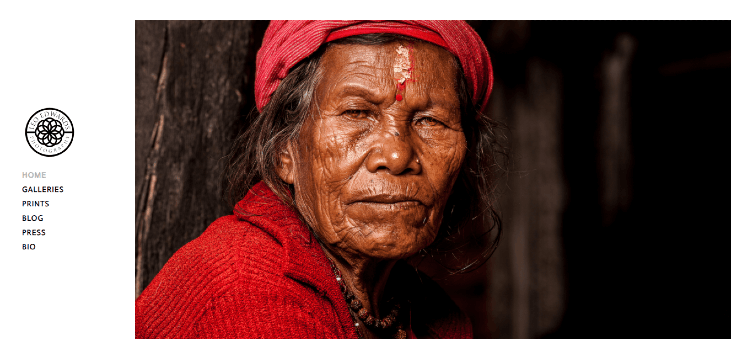 Leo Edwards is a photographer that specializes in environmental portraits. His work has been recognized internationally, and he uses his website to showcase some of his work. Visitors can also purchase prints, with PayPal set up as the payment method. The website is simple, but it uses large images for better viewing of his work.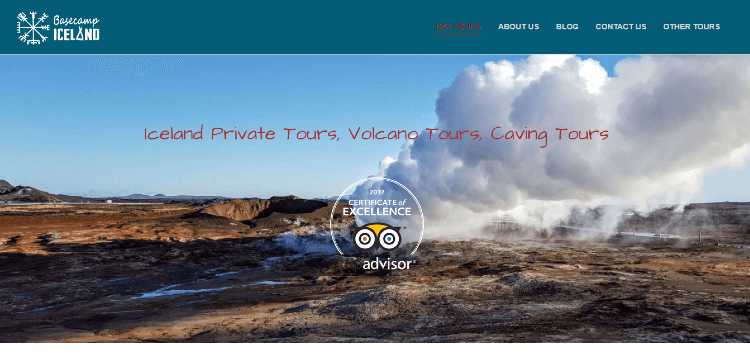 Basecamp Iceland offers private tours of Iceland, as well as volcano and caving tours. The website includes a blog, as well as information on all of its tours along with interactive maps. A simple layout and nice imagery make this website easy to read and navigate.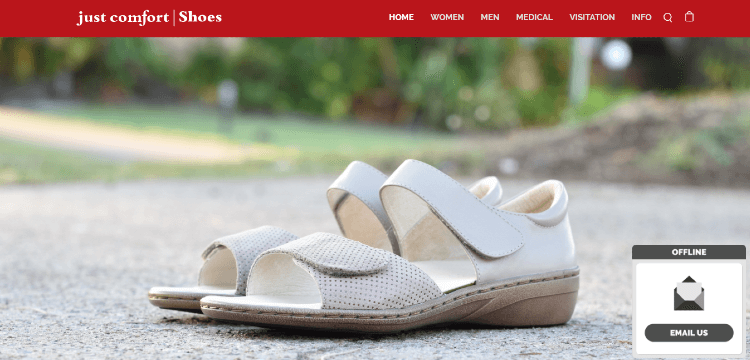 Just Comfort Shoes uses its Weebly-built site as a way for customers to buy its shoes online. It features a navigation menu with some cool drop menu effects, as well as an option for customers to request a home visit or a pop-up shop at a retirement village. It's simple, but it works exactly how you would expect an online shoe store to.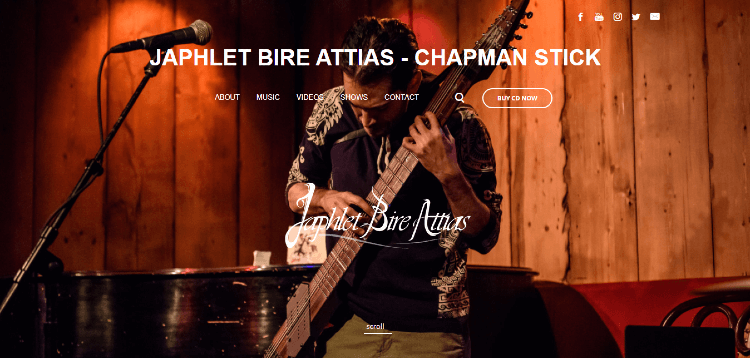 Japhlet Attias is a Chapman Stick artist in Mexico City. His website is beautifully designed with static background pictures and typography to compliment it. It includes embedded videos and audio streams so you can sample his talent. It works as a one-page website with a navigation menu at the top to take you to the different sections.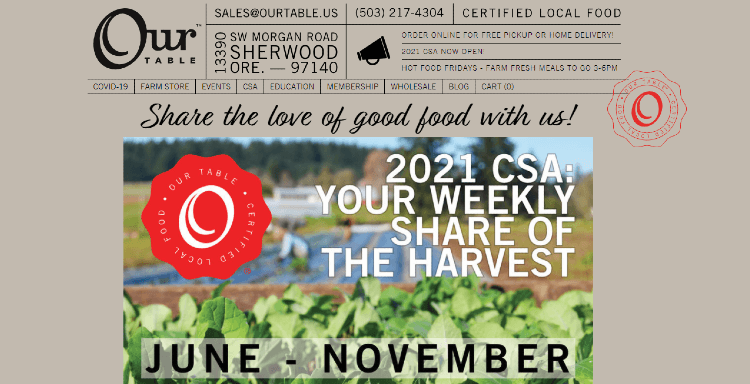 Our Table Cooperative is a fam store based in Sherwood, Oregon that uses a Weebly website to promote its groceries and flowers, CSA subscription, blog, and much more. It is designed to showcase everything that Our Table has to offer, with visitors being able to click for further details. It also has a pausable gallery in the middle of the homepage.
Brighton Secondary School's website shows off its students' talent from the get-go with a video header. It has an animated drop-down menu for easy navigation, as well as a large sitemap at the bottom.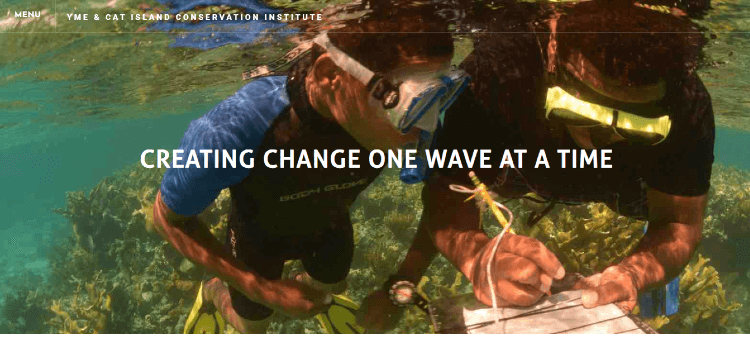 Young Marine Explorers has a mission to conserve marine environments and resources, and encourage surrounding coastal communities to participate, too. It uses a Weebly website to showcase the valuable work of all the team members and community volunteers, and also has a donation page set up to help with the costs of preservation.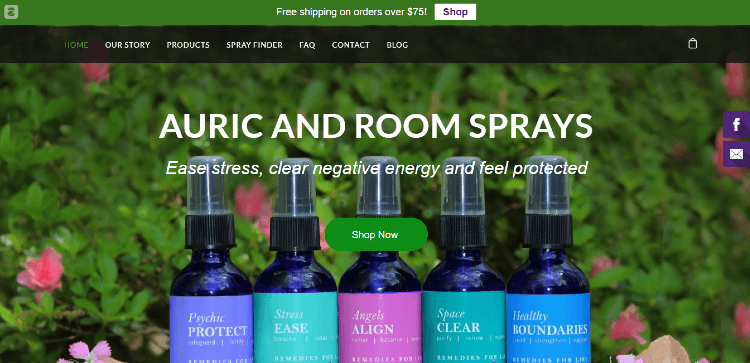 The Harmony Homeopathics website showcases its homeopathic sprays and other products for customers who want healing support from homeopathic remedies. There is a blog and customers can buy directly off the page.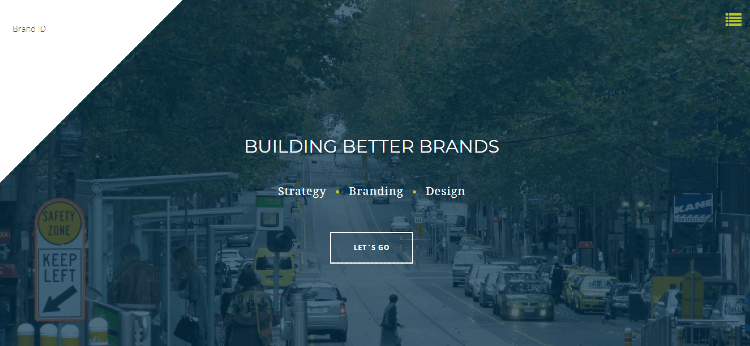 Brand iD is a brand specialist based in Melbourne. Their Weebly website allows potential customers to get in contact with them, as well as view the company's previous work. It's a single page design with a hamburger menu in the top right corner, and clicking on a section in the menu will take you to the relevant part of the page.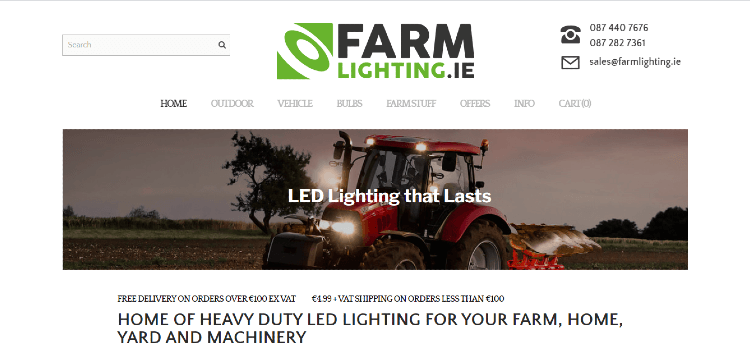 Farm Lighting sells heavy-duty LED lights for farms, homes, yards, and machinery. Its Weebly website sets a professional shopping tone and different sections are clearly laid out. It also has a neat navigation menu at the top listing different categories and information.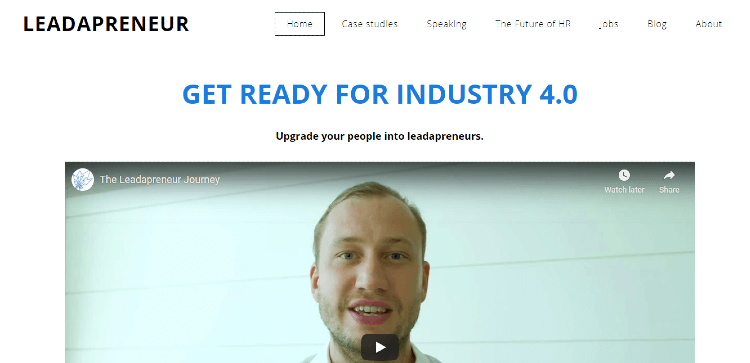 Leadapreneur offers online courses for entrepreneurship. It uses its website to showcase its popularity and success. It includes case studies, a blog, and much more, as well as embedded videos.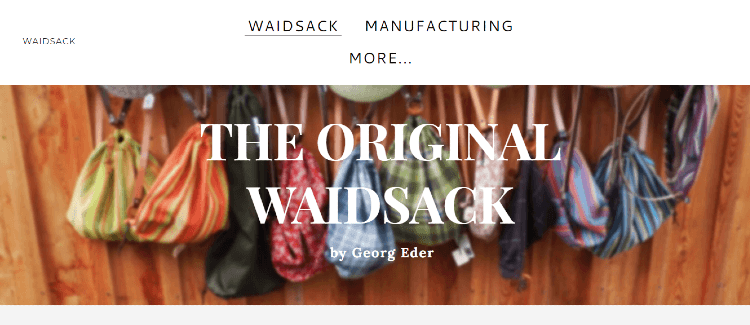 Waidsack is a handmade bag brand in Austria. It uses its Weebly website to showcase its unique designs and an insight into the manufacturing of them. It also has an order form for customers and details on its physical shop along with a map widget.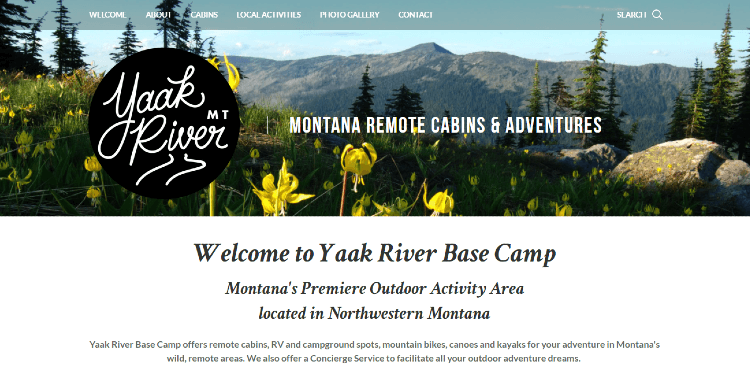 Yaak River is located in Northwestern Montana, and a Weebly website is set up to inform visitors of its Yaak River Base Camp and surrounding activities. It showcases the natural beauty of Yaak River with sharp images and useful information. At the bottom, you'll find the address and contact information, as well as a map widget.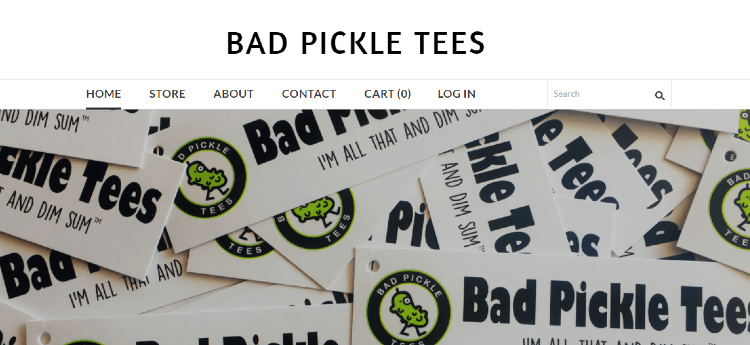 Bad Pickle Tees is an online store for printed pun t-shirts and other tops. Its homepage is simple and easy on the eye. It also has a simple navigation menu and a handy sitemap at the bottom. Plus, it has a simple pop-up to encourage visitors to join the mailing list.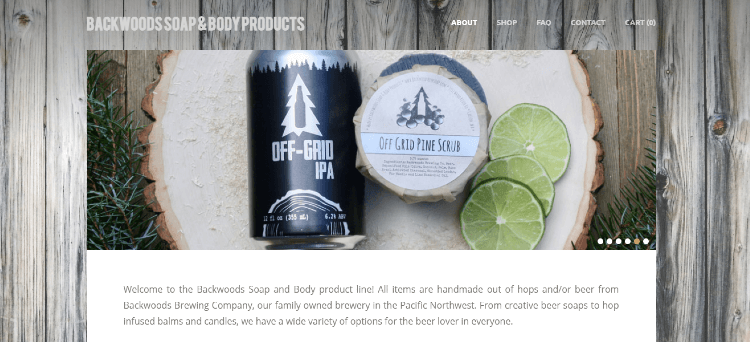 The Backwoods Brewing Company owns the Backwoods Soap & Body Products website. It showcases its handmade product line of soap and other body products which are made from Backwoods beer and/or hops. It includes beautiful images of its products, as well as an online store.
Executive Conclusion
Hopefully, you now understand just how good Weebly is. You don't need to be a full-fledged coder or designed to make up your own website. Weebly has all of the tools you need, and all in one place, too. On top of that, Weebly can handle more than just a simple 5-page blog or portfolio. You can build an eCommerce store and so much more.
It has tons of themes, features, tools, and widgets. Plus, it has plans to fit different budgets, including a free plan.
Have you used Weebly? Let us know about your experience in the comment section below. Plus, if you know of any other great Weebly built sites, tell us about those, too. If you're ready to set up your new website, find out the best way to choose a domain name. Thank you for reading.