Squarespace is a popular website builder that allows anyone to create any type of website. It provides lots of handy tools and has one of the most beautiful template libraries available. The best part is that you don't need to know about coding or have any experience in design. Squarespace provides everything you need to build a responsive and beautiful website, all in one place.
In this article, we'll give you a quick rundown on what Squarespace is and see how it compares to WordPress.org. After that, we'll list some of the best sites built with Squarespace to give you some inspiration. 
What Is Squarespace?
Squarespace is a website builder and hosting service. With it, you can create a website with ease using its drag and drop editor, tools, and beautiful themes. You can make anything from a portfolio to a blog to an eCommerce store. 
It includes lots of integrations, such as PayPal and social media, and there are SEO tools and eCommerce options. No coding skills are needed, but you can add code if you need to. Everything is in one place and it's easy to use. Plus, since it's also a hosting service, you don't need to worry about setting up your own web hosting.
How Does Squarespace Compare to WordPress?
Although Squarespace offers an all-in-one web building and hosting solution, many sites are created with WordPress. Which one is best for you will really depend on your knowledge, though. Both can supply you with a functional and attractive website, but the workings are quite different.
With WordPress, you get a lot more flexibility in every aspect, but there's also a larger learning curve. Tons of free and paid plugins are available that provide you with extra features and services. There are also lots of free and paid themes you can work with. With WordPress, you're pretty much building your website from the ground up.
Squarespace is different because everything is readily available in one place and it's automatically hosted for you. The actual site builder, themes, and all of the features are at hand, making it a much easier process for beginners.
We've created a table to show you the differences between WordPress and Squarespace at a glance:
| | | |
| --- | --- | --- |
| | Squarespace | WordPress |
| Ease of Use | ✅ Squarespace is a great website builder for beginners and it's not difficult to use. | ❌ WordPress can be overwhelming for beginners. Some knowledge is advantageous. |
| Customization | ❌ You can customize your Squarespace website with the inbuilt tools and features, but you're limited to those with Squarespace. | ✅ WordPress is flexible and has a library with thousands of plugins available. Plugins can provide new features, functions, and services. |
| SEO | ✅ Squarespace has decent built-in SEO features, which can be better for beginners. | ✅ WordPress includes built-in SEO features, and you can also install independent SEO plugins. |
| Pricing | ✅ Squarespace has 4 plans available from $10 per month. That's not a lot, but it will build up over time. | ✅ WordPress is free, but you have the added cost of hosting and any paid plugins or themes. |
| Support | ✅ Squarespace offers 24/7 support, as well as a knowledgebase. | ❌ WordPress does not have dedicated support. It instead has a community forum. |
Top Examples of Websites Built With Squarespace
Now we've given you a bit of insight into Squarespace and how it compares to WordPress, we'll list some of the best websites that have been built with Squarespace.
Disclaimer: The websites below were checked at the time of writing. From time to time, websites move to different platforms for various reasons. If you find that a website is no longer hosted with Squarespace, please let us know in the comment section, and we'll remove it from the list. Thank you.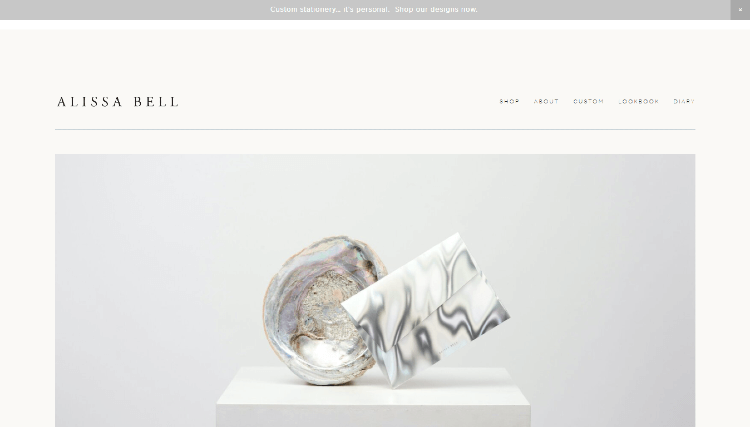 Squarespace Template: Avenue
Alissa Bell is a stationery studio offering custom stationery, greeting cards, and more. It's simple but elegant website style compliments the luxury feel of the brand. It has a pastel color palette and clear typography to go with the style, as well as stylish photos displaying its products.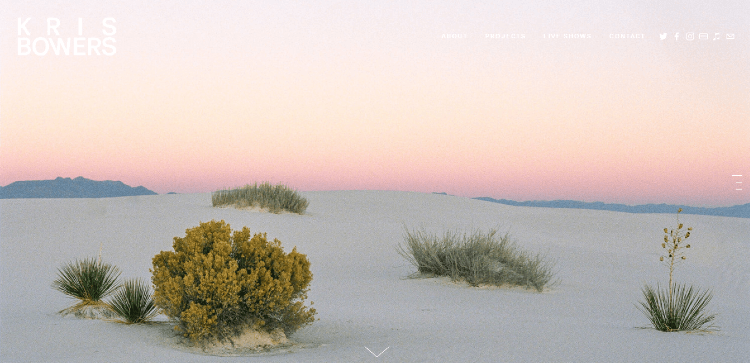 Squarespace Template: Brine family
Kris Bowers is an Emmy Award-winning composer and pianist, and he has a Squarespace powered website to showcase his work throughout the industries. Visitors can use the contact feature, follow him on multiple social media platforms, and browse for upcoming shows. His website is simple, using a large photo at the top of each web page.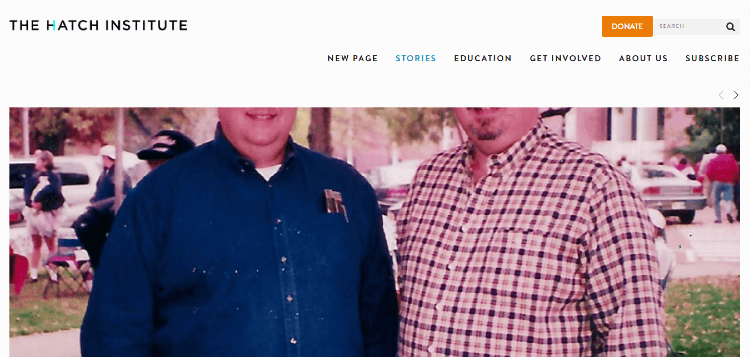 Squarespace Template: Brine family
The Hatch Institute — formerly Contently — is a magazine-style news site. It provides a place for independent reporters to have their stories published and gain mentoring. Its grid-style provides an image and excerpt for each story so that visitors can decide quickly what they want to read. Visitors are also able to subscribe to a newsletter and donate.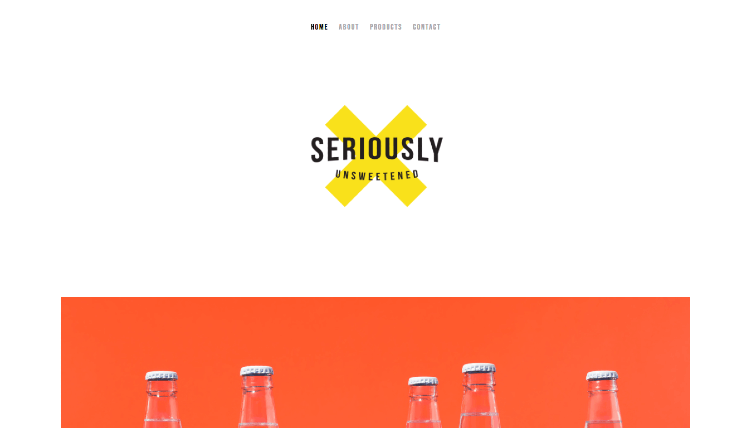 Squarespace Template: York family
Seriously Unsweetened offers zero-calorie, organic sparkling water. It prides itself on having no sugar, sweeteners, or artificial flavoring, using only fruit extract from fresh produce to give its water that extra zing. Its website is simple and easy on the eye, with large headers and colorful images. It also has a contact page and social media buttons.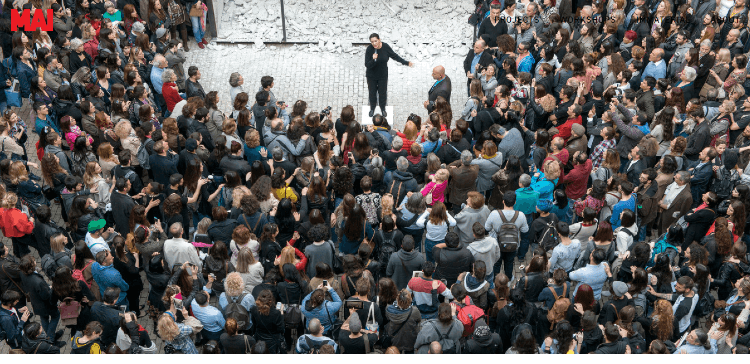 Squarespace Template: Bedford family
Marina Abramovic is a New York-based Serbian performance artist, and the Marina Abramovic Institute is her legacy. Its website uses a large photo slider to captivate visitors. Projects and workshops are showcased, too.
Squarespace Template: Pacific family
The Freemans Restaurant website uses a large photo on the homepage, along with a clear navigation menu. The home page includes important information, such as opening times and contact info. It also includes a large slideshow gallery of delicious food and drinks, as well as the premises itself. Visitors can view the menu, book a reservation, and more. It's professional, stylish, and not overcrowded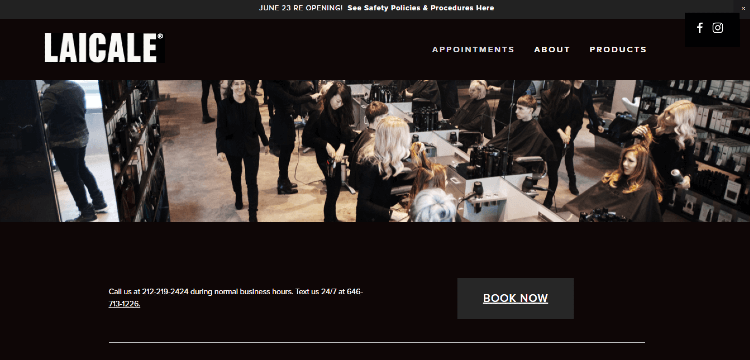 Squarespace Template: Discontinued Marquee family
Laicale is a hair salon based in New York. It uses its website to provide services and price information, as well as the salon information and contact details. Visitors can buy products, book an appointment, or even click on a social media button. It has an image of the salon on the homepage, and then uses a black background with white writing.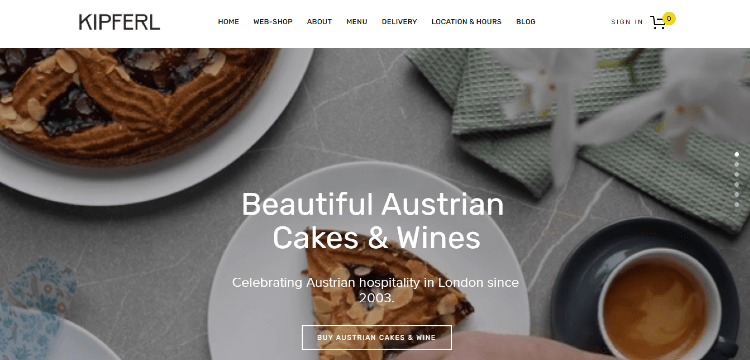 Squarespace Template: Brine family
Kipferl is an Austrian coffeehouse and kitchen/delicatessen based in London, UK. Its website has a clear navigation menu at the top, along with its logo to the left. The homepage is largely taken up by a looped video showing off their delicious food and drink. From there, it showcases other food choices and also has a mailing list subscription box at the bottom. Social media buttons can be found in the footer. The website includes a menu, web-shop, blog, and more.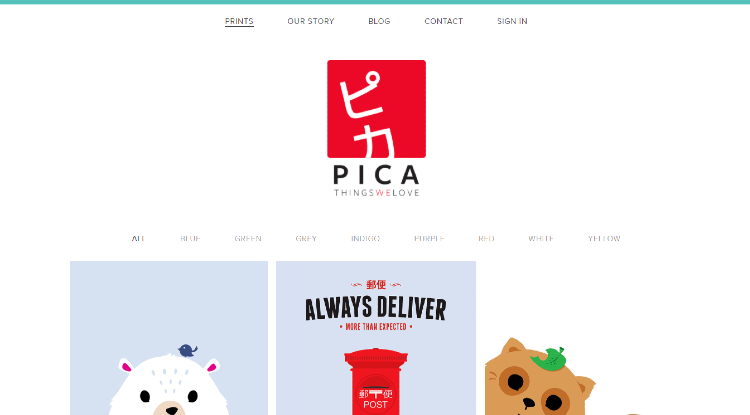 Squarespace Template: Galapagos
PICA Things We Love offers unique Japanese Design Prints. Its website showcases all of the artwork as a portfolio. Visitors can simply purchase prints that they like, but there's also a blog. Social media buttons are included, as well as a subscribe button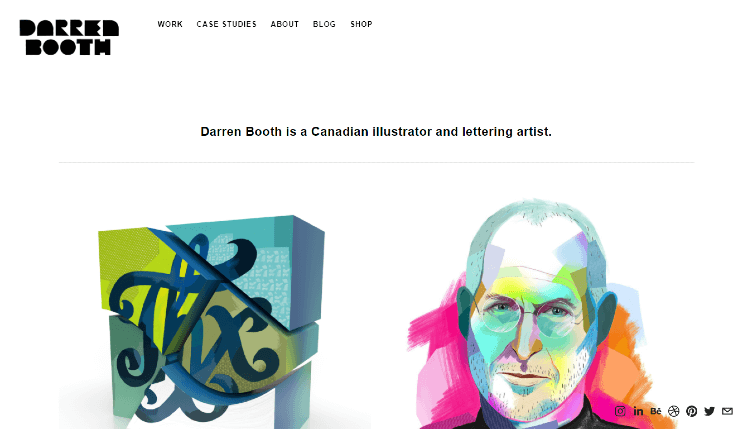 Squarespace Template: Flatiron
Darren Booth is an illustrator and lettering artist from Canada. His website displays some of his work on a simple, white background. Both the header and footer are static while the rest of the web page scrolls, and social media buttons are displayed in the bottom right corner. Visitors can view his work and blog, and there's also a small shop with products based on his work.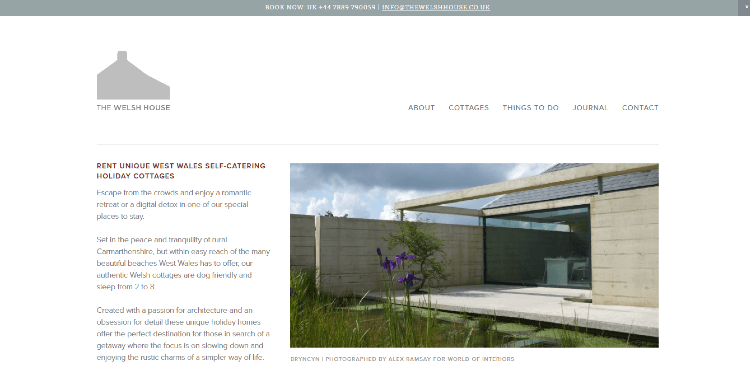 Squarespace Template: Avenue
The Welsh House is a travel website offering traditional Welsh cottages as holiday accommodation. It is subtle with beautiful images and clear information. There's also a newsletter signup and social media buttons.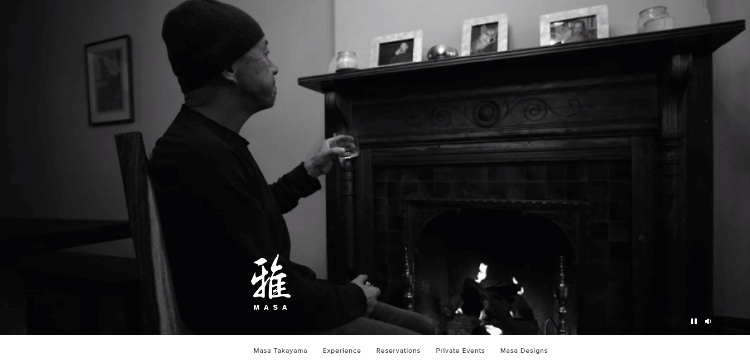 Squarespace Template: Marquee family
Chef Masayoshi Takayama, or Chef Masa, uses a Squarespace website to show his appreciation for food and his skills as a chef. When visitors arrive at the homepage, they're greeted with a full-page video and sound (can be turned off). There's a pop-up for customers who want to place an order. Visitors can also make reservations or plan an event.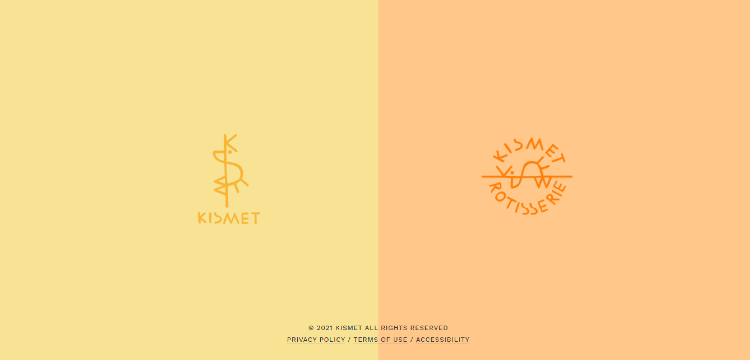 Squarespace Template: Avenue
Kismet is a restaurant located in Los Angeles. However, it has 2 locations on the same stretch, one for Kismet and one for Kismet Rotisserie. For that reason, its homepage is split into two so that customers can choose the correct restaurant. It's simple with pastel colors and each restaurant has menus, images, and more for visitors to look at. There's also an option to join the mailing list and an Instagram button at the bottom.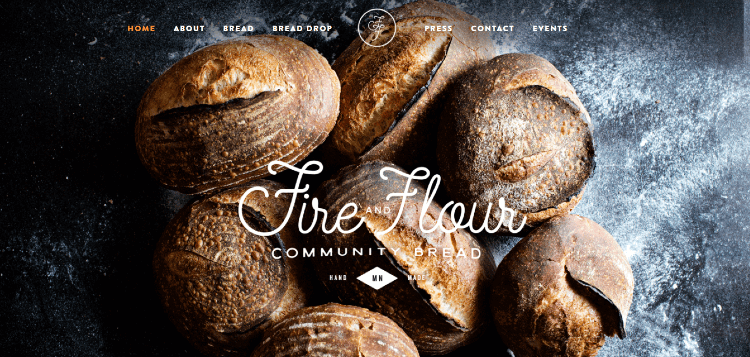 Squarespace Template: Pacific family
Fire & Flour Community Bread is a hand-made bread brand and it uses its website to show its enthusiasm for bread and the making of it. It has a dark color scheme with beautiful, high-quality images, and has sections for buying bread, future events, and a contact page. There are also social media buttons. It's a simple yet professional looking website.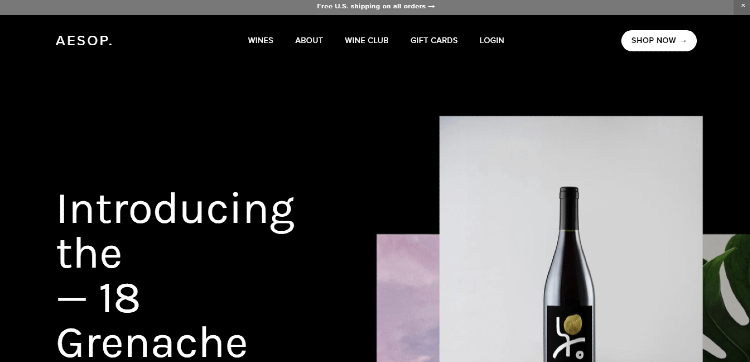 Squarespace Template: Brine family
Aesop is a winery offering premium quality wine that can be bought through its eCommerce store. Customers can also become a member of its wine club. Its website includes lots of information and images, but its layout keeps it from looking overcrowded. It also has large headers and a stylish but calm color scheme.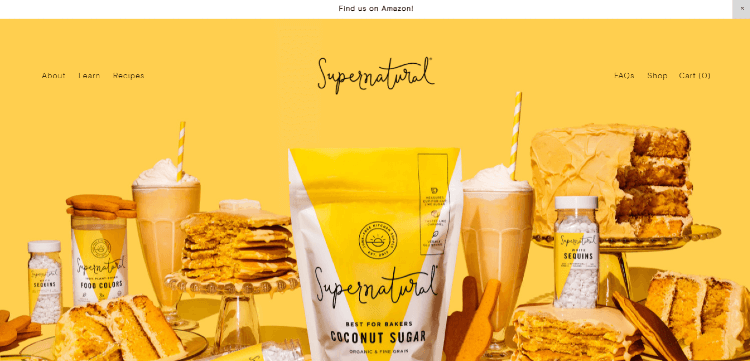 Squarespace Template: Brine family
Supernatural is a brand built on kitchen creativity. It offers new ideas and magical ways of reinventing recipes and having fun with your food. It includes a learning and recipe area, as well as an online shop. The website is clean looking, but has large, professional images on the homepage, and moving images and icons on other pages. It's bright and fun, but gets across what it needs to.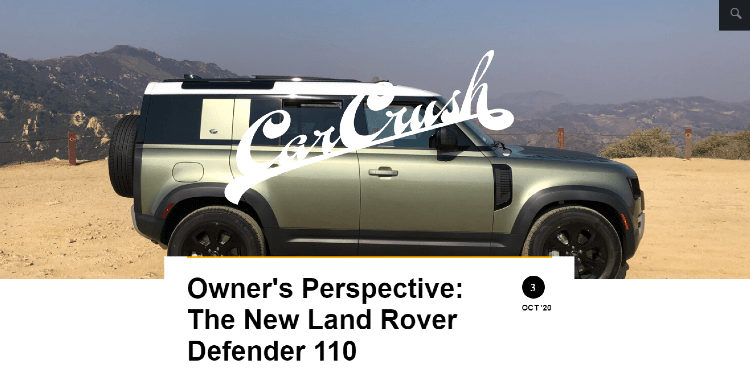 Squarespace Template: Custom Designed
The Car Crush is a blog for everything about cars. You'll find reviews of cars old and new, along with a few other related stories. Its website is simple and the homepage lists each blog post, with the newest one being first. The logo cleverly scrolls with the page, and once you reach the bottom, there's a button to load more posts. There's also a search function at the top, and social media and contact links in the site map.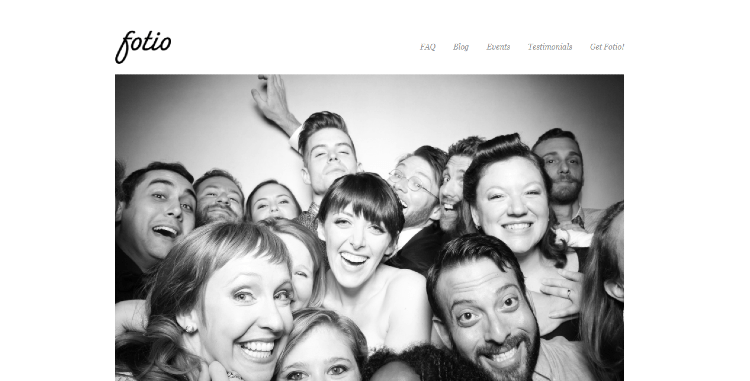 Squarespace Template: Avenue
The company Fotio is based in Chicago and offers a vintage open-air booth rental for all types of events and functions. The website displays some of the photos taken using the Fotio booth so that customers get a glimpse of the quality delivered. Its website is clean and simple with a black and white color scheme — only letting some color in through its photographs. There's also a blog, testimonials, social media buttons, and more.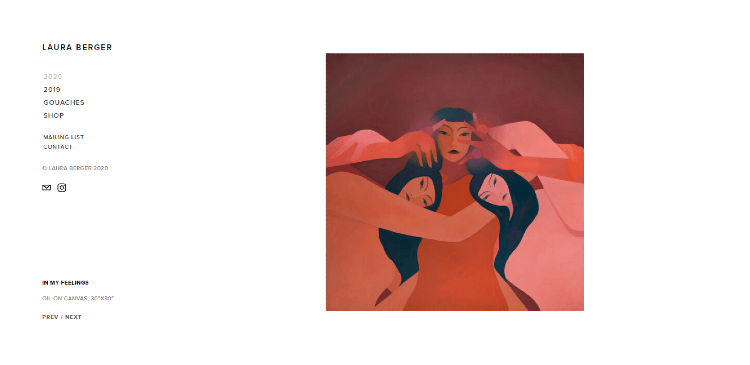 Squarespace Template: Wells
Laura Berger is a Chicago-based artist that specializes in minimalist figurative paintings. She uses a Squarespace website to showcase her work, including a slider on the homepage. It also includes a shop where fans can buy prints and even original paintings. There's also a contact page, mailing list subscription, and an Instagram button. The website is white with only her artwork giving any other color. It's simple, with an easy-to-read side menu.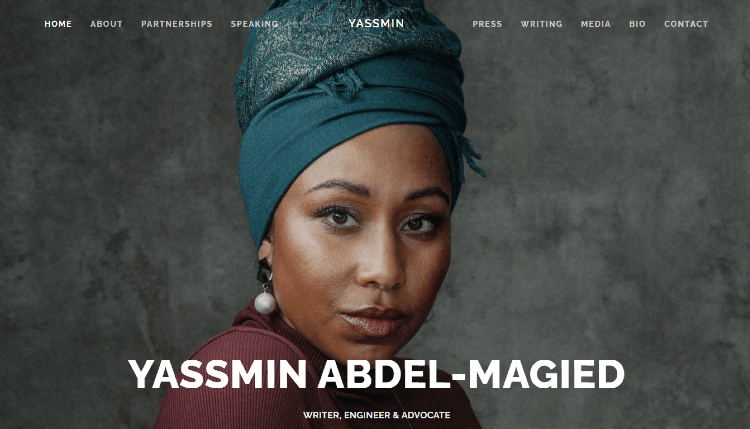 Squarespace Template: Pacific family
Sudanese-Australian Yassmin Abdel-Magied is a writer, engineer, and award-winning social advocate. Her website showcases all of her work and achievements. It has a navigation menu in the header, and the homepage displays a large photo of Yassmin. It also includes a full-screen image slider, contact, subscription, and social media links.
Squarespace Template: Brine family
Knapsack is a website design agency based in Lynchburg, Virginia. The company exclusively designs and builds websites for its clients using Squarespace. The website is stylish and uses a grid layout section to showcase interactive sample website designs. You can also organize a meet-up with a designer, listen to a built-in podcast, or follow their social media profiles.
Executive Conclusion
Squarespace offers a professional approach to website building for customers that have no design or coding knowledge — although that doesn't mean experienced web builders can't use it. You can build any kind of website, and all of the tools you need can be found in one, easy-to-use place.
Squarespace does not have a free plan, but it has different plans to fit different budgets. Plus, there's a free 14-day trial available, so you can make sure you like it first.
Have you used Squarespace? Tell us about your experience in the comment section. Also, if you want to set up your own newsletter or email subscription, check out our roundup of the best email service providers. Thank you for reading.