There are a number of questions you have to ask yourself before you start a blog. One of them is: which is the best blogging platform for my site?
Finding the right blogging platform doesn't have to be difficult – especially if you have a general idea of what your blog is going to be about, your budget, and your level of technical expertise.
In this post, we'll be reviewing nine of the best blogging platforms out there, highlighting their pros and cons, and giving you some insight on who it's best for. By the time you're done reading this post, you should have a better idea about which blogging platform is right for your specific needs.
Let's get started!
Best Blogging Platforms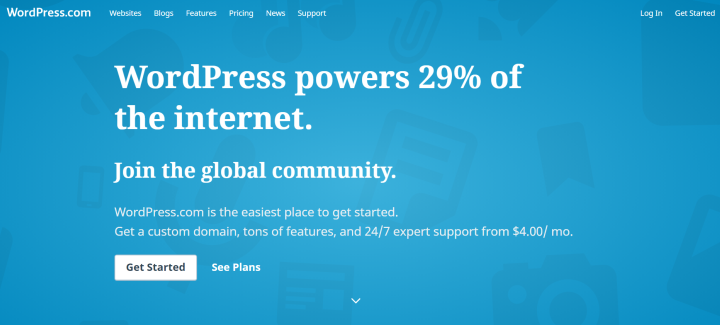 Created by the Automattic team, WordPress.com (not to be confused with WordPress.org), is a pre-hosted content management system and blogging platform. What this means is that you can sign up with WordPress.com and start a blog almost instantly without having to worry about finding a hosting provider to host your site or installing the WordPress software.
Blogs created with WordPress.com's free plan have limited functionality and come with permanent ads that you can't remove. These sites are created as subdomains under WordPress.com which means that your blog's URL will look something like blogname.wordpress.com.
As far as customization goes, you're able to choose from a pool of free themes and plugins that are available to WordPress.com users and cannot run any kind of advertisements on your site or monetize it in any other way. You can, however, promote products that you've created and sign up with WordPress' WordAds program.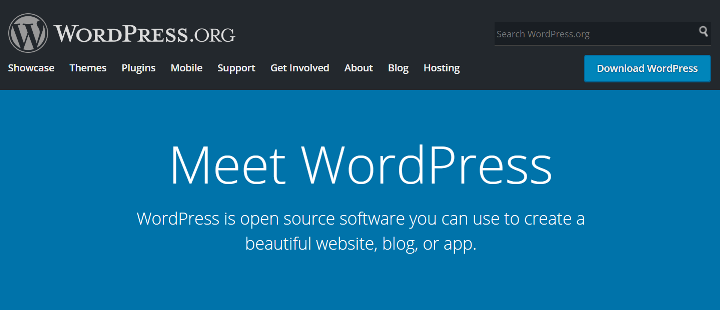 WordPress.org (more commonly referred to as simply WordPress) is the most popular and widely used content management system that doubles as a blogging platform. The platform owes its popularity to its flexibility, ease of use, and ownership which is why there are a number of big name blog that are powered by WordPress.
To get started with the WordPress blogging platform, you'll have to find a hosting provider, and install the software to it. Once that's done, you'll be able to install thousands of free and premium themes and plugins to your site, monetize it however you want, and even extend it with custom code.
The WordPress software is open source which means that it's available for free. You will, however, have to pay to register a custom domain name for your site and for a web hosting plan.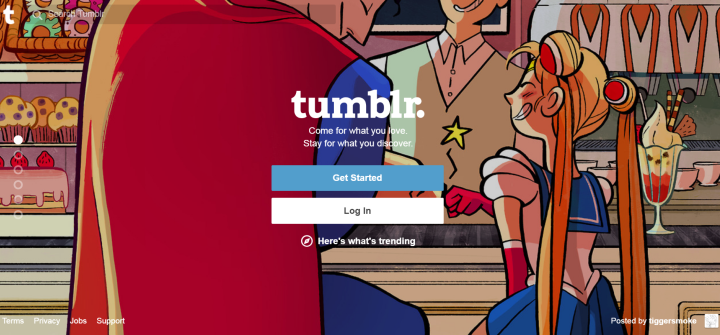 Though Tumblr initially started out as a micro-blogging platform, it's gained traction over the years and has turned into a social network/blogging platform. Its user-friendly usage policy makes it incredibly popular among content creators and curators who publish media content like NSFW images, GIFs, and memes.
When you sign up with Tumblr, you get a free subdomain that will make your blog's URL look something like blogname.tumblr.com. However, if you already have a domain name registered with a domain name registry then you can configure your blog to use that instead of the free subdomain. That way, your blog's URL could look like blogname.com but still be using the Tumblr blogging platform.
Tumblr is a pre-hosted solution which means that you won't have to find hosting for your blog. And once you get your blog up and running, you'll be able to pick from a limited number of free themes to customize it. You can monetize your Tumblr blog however you want and even run ads (such as Google AdSense) on it.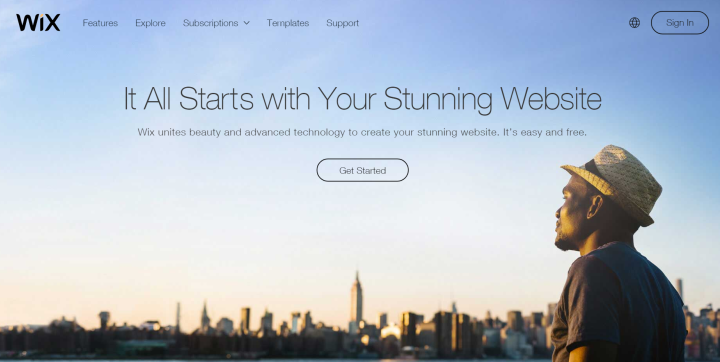 Wix is primarily a website builder that can also be used for starting a fully functional blog. With Wix's free plan, you can choose from a number of pre-designed templates to set up your blog site though it will still be on a Wix subdomain i.e. blogname.wix.com.
And when you sign up for the free, pre-hosted Wix blog site, you get 500 MB server space and bandwidth. With Wix, your website building and customization options are limited and your blog will display Wix ads in the header and footer that can't be removed.
Upgrading to their premium plan will set you back $4.50 per month and you'll get a bit more bandwidth though your blog will still display Wix brand ads. If you'd like to remove the ads from your blog then you'll have to go for the $8.50 per month plan.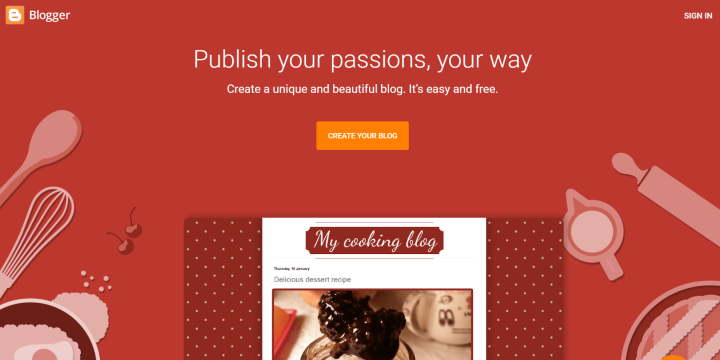 Google's Blogger has been around since 1999 and is still home to many blogs online. This blogging platform is also pre-hosted and gives you a free subdomain so your blog's URL ends up looking something like blogname.blogspot.com. However, if you already have a subdomain registered, you can connect that with your Blogger account and have a blogname.com URL while still using the Blogger platform.
Since Blogger is owned by Google, you're able to sign up with Google AdSense to run ads on your blog and begin monetizing it. Unlike modern day blogging platforms, Blogger is a bit outdated though it's still easy to get started with. With Blogger, you get a standard layout editor and you can find some free themes and widgets to install to your blog site. It doesn't offer a lot of flexibility in terms of design or functionality.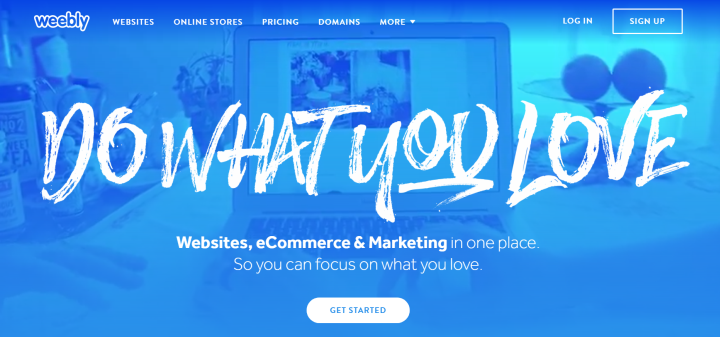 Weebly is a hosted blogging platform that you can get started with for free. Though it's primarily a website builder (like Wix), Weebly can be used to build a functional blog using its drag and drop builder. The platform offers a number of free themes that you can install to your site. However, their collection of blog-based themes is limited.
With Weebly's free plan, you're not able to monetize your site and there aren't a lot of available third-party integrations. It's important to keep in mind that migrating your site from Weebly to a different platform is pretty difficult.
Weebly is a hosted blogging platform so you can expect your URL to look something like blogname.weebly.com. On top of this, you get 500 MB of storage space and Weebly displays brand ads in your blog site's footer. And if you'd like a custom domain, you'll have to upgrade to their $8 per month plan that comes with a free domain and support for Google Ads.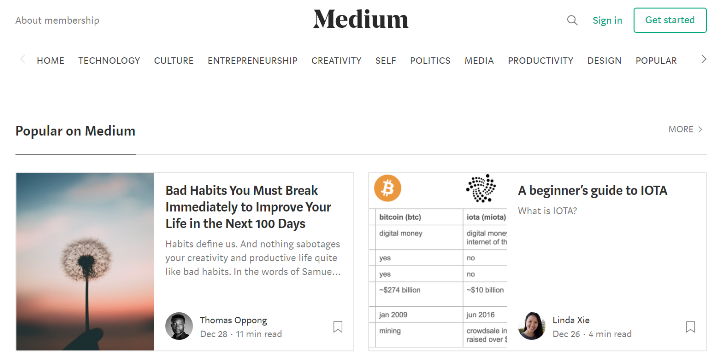 Created by Twitter's founders, Medium is a free, popular modern day blogging platform. The thing about Medium is that it's more of a social network. What this means is that your blog will basically be your profile and it'll look the same as everyone else's Medium blog. That said, you can connect custom domains to individual stories (not individual profiles) that you publish on Medium.
With your Medium blog, you'll be allowed to publish posts (called stories) on your blog. You don't have to install any kind of software or look for hosting since it's a hosted blogging platform. That said, you won't be able to customize your blog's design, add functionality to it, or monetize it.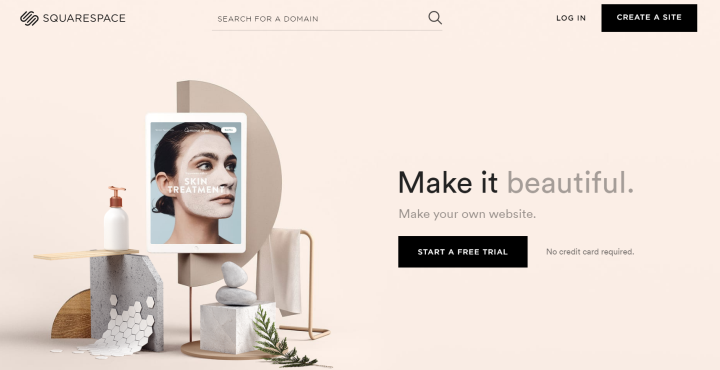 Squarespace is a premium, fully-managed and hosted website builder that lets you create functional blog sites complete with custom domains starting at $16 per month billed annually. This blogging platform comes with a wide range of professional-looking themes that you can apply to your blog site.
With Squarespace, you're not able to add advanced features and functionality to your site using official plugins or extensions though you can find individual vendors offering Squarespace add-ons. In addition to this, there are only a limited number of available third-party integrations and you're also limited to creating up to 20 pages, a blog, and have two contributors on board. And if you sign up with the $16 per month Personal plan, you won't have the option to monetize your blog through advertisements.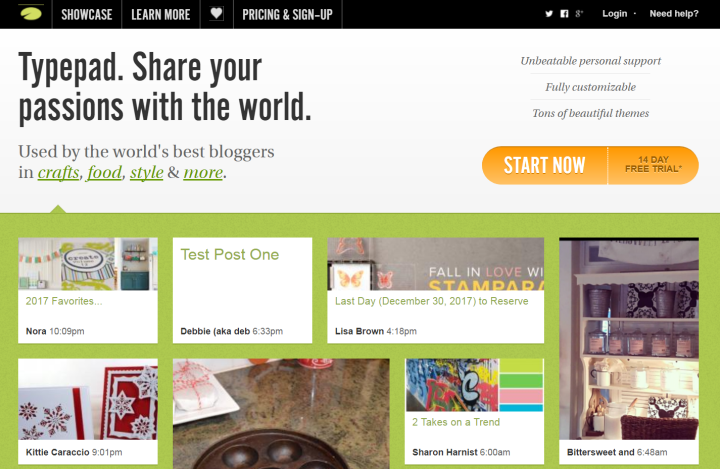 Similar to Squarespace, TypePad is a premium, hosted blogging platform that you can get started with for $8.95 per month. Though TypePad's usage numbers are dropping, the platform still maintains the same features and the same seemingly outdated templates.
With TypePad, you'll be able to map your own domain to your blog site. What this means is that you'll need to register it with a domain name registry first and then you can connect it with your TypePad blog. You can monetize your Typepad blog by running ads (like Google AdSense) or through affiliate programs. The platform is incredibly easy to use though its customization options are limited.
Conclusion
Finding the blogging platform that's right for your needs is pretty simple once you know the direction you want to move in, have a budget set aside, and have a general idea of your technical expertise.
Blogging platforms like WordPress.org give you a lot of flexibility but require some technical expertise to get started with.
Others like Wix are easier to start out with and offer hosted solutions though your blog will display branded ads and customization/monetization options are limited.
And finally, premium platforms like Squarespace take all the heavy lifting out of starting a blog though you will have to pay more and have limitations on adding features to your blog or customizing it.
Which blogging platform are you thinking of trying out and why? Let us know by commenting below!